Obama Urges Overhaul of 'Burdensome' Tax Code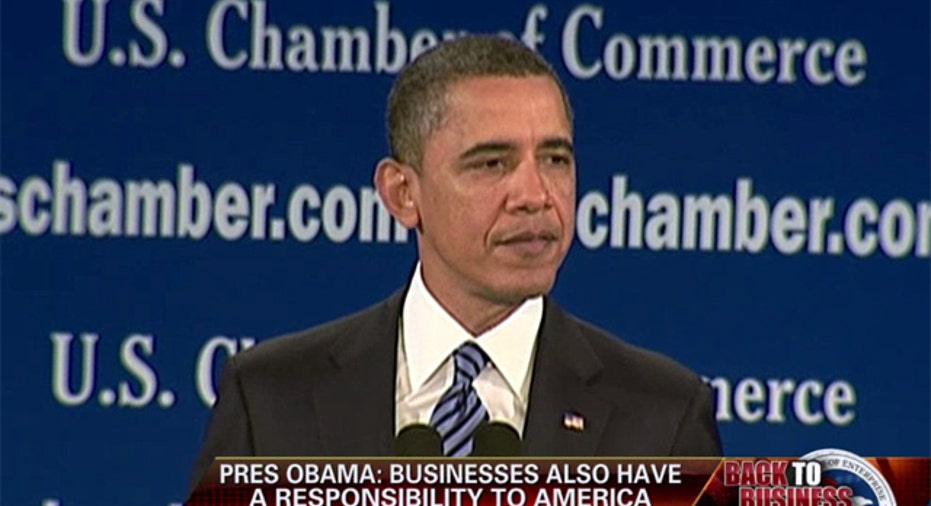 President Barack Obama said on Monday he wanted to lower the corporate tax rate and pay for it by eliminating tax loopholes, and requested support from the business community to achieve that goal.
"Another barrier government can remove is a burdensome corporate tax code with one of the highest rates in the world," Obama said in a speech to the U.S. Chamber of Commerce.
Obama's visit to the powerful business lobby group is his latest effort to improve relations with the corporate world and shift to the political center, following big losses for his Democrats in November elections.
He is promoting policies to bring down an unemployment rate of 9.0 percent, and repeated his call from Saturday for business to step up investment and hiring to mobilize "nearly $2 trillion sitting on their balance sheets."
"Many of your own economists and salespeople are now forecasting a healthy increase in demand. So I want to encourage you to get in the game," Obama said.
Republicans gained seats in Congress in November by connected with voters worried about the huge federal budget deficit and rising debt, and are now in control of the House of Representatives.
A chastened Obama subsequently declared he needed to do a better job of communicating with the business community, dialing down a sometimes acrimonious debate between the White house and corporate world during his first two years in office.
Business had fought Obama's massive overhaul of Wall Street regulation and reform of the healthcare system, and resented the president's sharp rhetoric on executive pay during the height of the financial crisis.
The White House, while irritated by the Chamber's opposition to policies it says will help the economy, has sought to mend relations with softer presidential rhetoric and staffing choices that appeal to the business community.
Obama picked Bill Daley, formerly of JPMorgan Chase, to be his chief of staff and recently brought on General Electric Co. Chief Executive Jeffrey Immelt as his new top outside economic adviser. He also agreed on a tax deal with Republicans last year and has promoted initiatives to boost U.S. exports.