Obama: U.S. 'Deeply Concerned' of Russia Intervention in Ukraine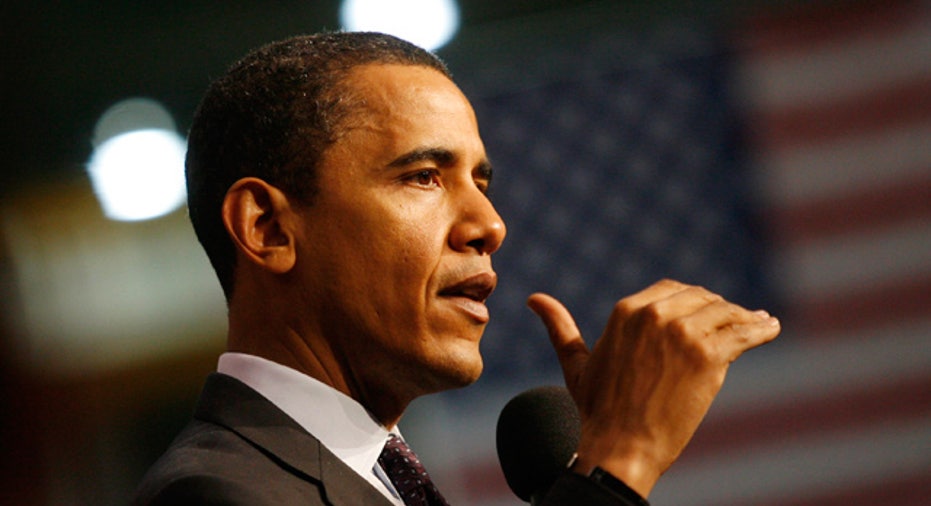 President Barack Obama warned Russia on Friday that any military intervention in Ukraine would lead to unspecified "costs," and expressed deep concern about reports of Russian military movements inside Ukraine.
Obama made a hastily arranged appearance in the White House briefing room to try to head off Russia after reports that armed men had taken over two airports in the Crimea region of southern Ukraine.
"We are now deeply concerned by reports of military movements taken by the Russian Federation inside of Ukraine," he told reporters.
Obama said any violation of Ukraine's sovereignty and territorial integrity would be "deeply destabilizing."
"The United States will stand with the international community in affirming that there will be costs for any military intervention in Ukraine," he said.
It was unclear how Washington might respond to rapidly changing events in Ukraine days after pro-Western protesters prompted pro-Moscow President Viktor Yanukovic to flee to Russia.
Armed men took control of two airports in the Crimea region in what the new Ukrainian leadership described as an invasion by Moscow's forces, and Yanukovich surfaced in Russia a week after he fled Kiev.
Ukraine fell into political crisis last year when Yanukovich spurned a broad trade deal with the European Union and accepted a $15 billion Russian bailout that is now in question.
The crisis has presented Obama with a difficult challenge.
Obama supports the pro-Western demonstrators who forced Yanukovich out of power, and his administration is working on an urgently needed aid package for Ukraine.
He is also engaged in a veiled struggle for influence in Ukraine with Russian President Vladimir Putin, who has wanted to keep Kiev in Moscow's orbit and for whom the Russian naval base at Ukraine's Black Sea port of Sevastopol is a vital asset.
(By Steve Holland; Additional reporting By Arshad Mohammed, Lesley Wroughton, Patricia Zengerle, Mark Felsenthal and Jeff Mason; Editing by Alistair Bell and Mohammad Zargham)