Obama to Unveil More Small Business Assistance This Year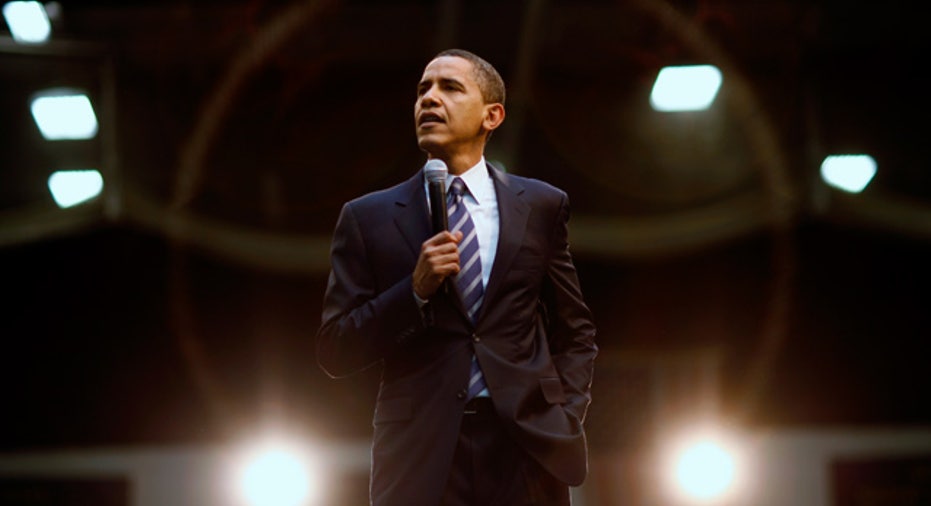 A member of President Obamas jobs council said Friday that the Administration will propose additional measures to help small companies later this year.
In his new jobs plan announced Thursday, the President proposed $70 billion in new tax breaks for smaller companies designed to encourage hiring. Among other moves, the President would temporarily cut payroll taxes for them in half and give them a full payroll tax holiday if they add new workers or increase payrolls.
But Steve Case, the co-founder of AOL and co-chair of the jobs councils working group on high-growth companies, called the proposals almost like a down payment on small company assistance and said the President is not finished trying to help them.
We've put together a package that we really think is a roadmap for entrepreneurship, Case said in an interview with FOX Business. And we'll be meeting with the President in probably three or four weeks to outline (a) plan that really will focus on entrepreneurs. You know, maybe it will be the Startup America Act or something like that. That really is doubling down on our nation's entrepreneurs.
Among other areas, he said, the plan could address access to capital for startup companies and hiring highly-skilled immigrant workers.
Earlier this year, Case helped launch the Startup America Partnership, an independent private-sector coalition delivering strategic and substantive resources to help entrepreneurs start and scale companies across the U.S. You can read more about it here, www.startupamericapartnership.org
He said the Administration could announce a new package of small business proposals this fall or in early winter.
If there is any area we can build (bipartisan) support for, I think it is around entrepreneurship, Case said. Republicans and Democrats Ive talked to both recognize it is the secret sauce that built America and we really need to redouble our help to entrepreneurs.
Historically, economists say, small companies have created about half to two-thirds of all new jobs.
The Presidents jobs plan received mixed reviews among groups that represent small business, and they called for more action. The U.S. Chamber of Commerce said the plan appears to fall short. The National Federation of Business welcomed the proposed tax breaks but criticized them for being temporary. The National Small Business Association echoed that concern, but said the breaks would be a positive and immediate step.