Obama to campaign for Dems in Virginia, New Jersey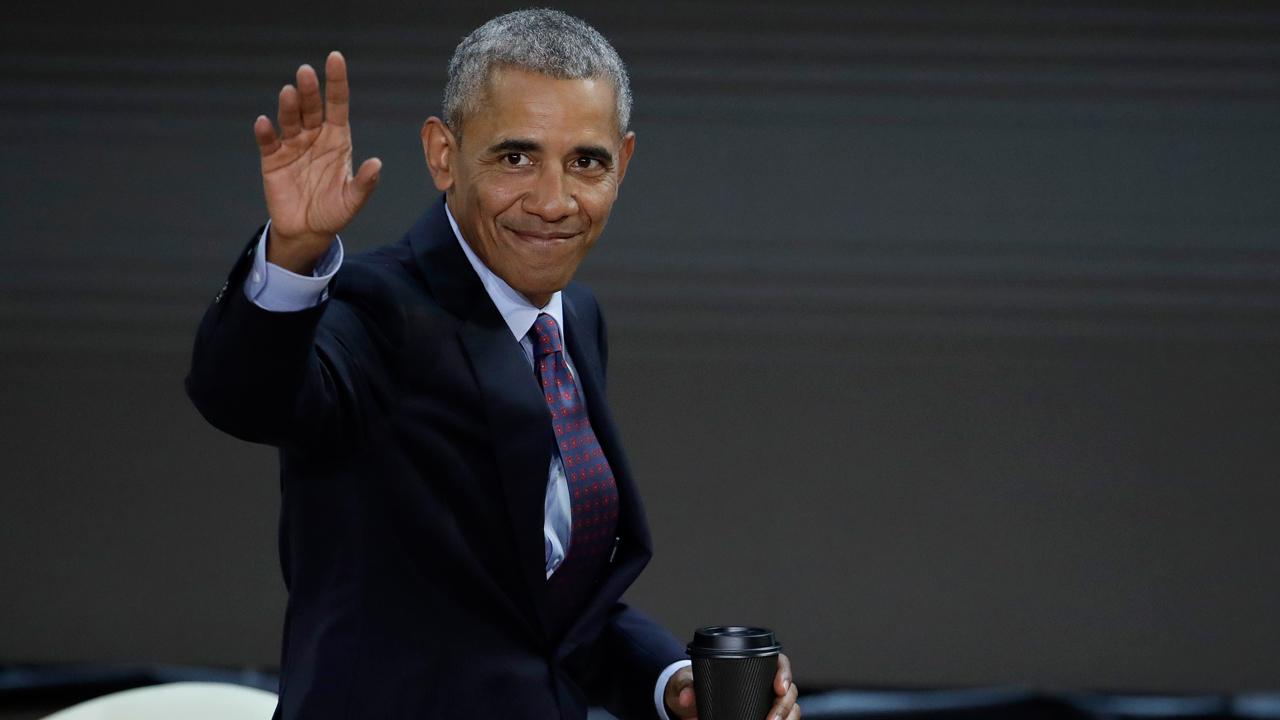 Continue Reading Below
Advertisement
Early this week, Vice President Mike Pence spoke in Abingdon, Va. on behalf of Gillespie. Trump has tweeted his support for the gubernatorial candidate as well, writing on Twitter that Gillespie is "fighting to grow the economy & cut taxes! He's fighting for a safer VA. And he's fighting for affordable energy & COAL!"
---
More from FOX Business
Obama's EPA derailed Alaskan mine for years: Pebble Partnership CEO

FBI's failure to stop Obama nuclear deal despite Russian plot 'reprehensible': Napolitano

Medicaid costs, enrollments steady after post-ObamaCare surge: Report

---

Both incumbent Republican Gov. Chris Christie in New Jersey and Democratic Gov. Terry McAuliffe in Virginia are term-limited and cannot run again.

Piscopo, a notable New Jersey celebrity and former "Saturday Night Live" host, toyed with the idea of running as a Republican to replace Christie, but ultimately chose not to do so.

"Honestly, I really, really wanted to go in. I want to go in as an independent too, just to really have fun. Because I know the issues," he said on "Cavuto: Coast to Coast." "I stepped down for Lt. Gov. Guadagno. She's a great gal, and I think she's a formidable candidate."

Traditionally, post-presidential elections see the pendulum swing in favor of candidates who are not a part of the party currently in the White House. Some have also said that New Jersey and Virginia could be examples of what 2018 mid-term elections will look like.

Elections will take place on Nov. 7.