Obama: Tax-Cut Deal Could Create 'Millions of Jobs'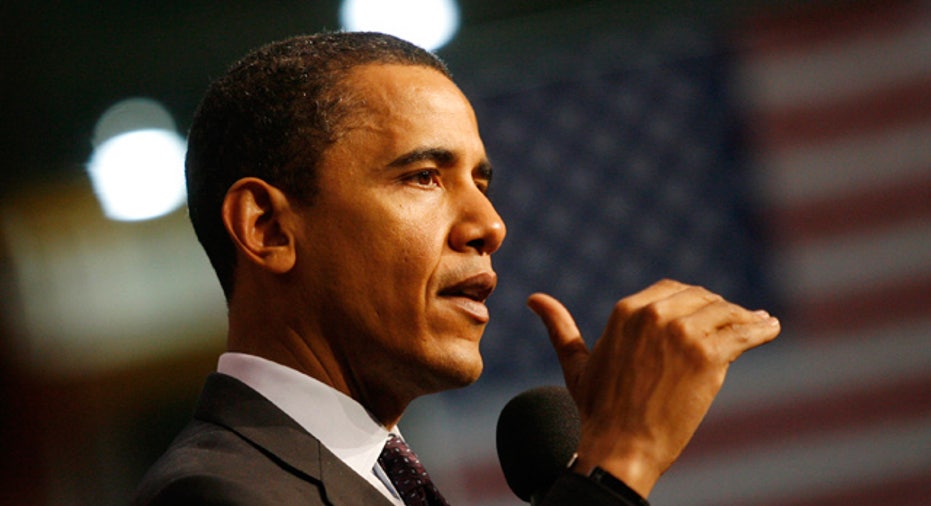 President Barack Obama said Thursday that a compromise he reached with Republicans to extend the Bush-era tax cuts "has the potential to create millions of jobs" and urged Congress to move forward on approving the bill.
"Every economist I've talked to, or that I've read, acknowledges that this agreement would boost economic growth in the coming years and has the potential to create millions of jobs," Obama said ahead of a meeting with his Export Council.
The president added that if the "bipartisan framework" fails, Americans could expect smaller paychecks, and, as a result, fewer available jobs. He urged Congress to move forward on the bill, which he called an "essential priority."
The White House is engaged in a major push for Democrats' support of the compromise. The Obama administration sent a series of email blasts Wednesday from non-administration officials to highlight the support of the plan by elected officials outside Washington.
Obama's comments came just before the House Democratic Caucus adopted a non-binding effort by Rep. Peter DeFazio (D-Ore.) to keep the tax cut plan off the House floor unless a majority of the Democratic Caucus favors the measure, Fox News Channel reported.
The vote is not enforceable, but it emphasizes Democrats' distaste for the bill, which extends all tax cuts put in place by former President George W. Bush in 2001 and 2003 -- including the wealthiest Americans -- for two years in exchange for a 13-month, $56 billion extension of unemployment benefits for two million out-of-work Americans.
House Speaker Nancy Pelosi (D-Calif.) has said the House will not vote on the bill unless the Senate completed action on it first, Fox News reported.