Obama, Romney to Begin Accepting Donations Via Text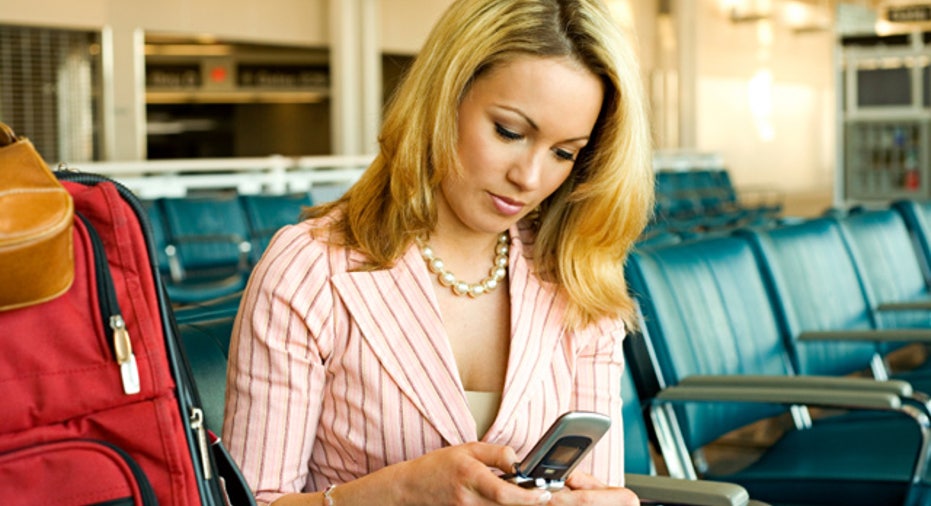 In a election dominated by multimillion-dollar donations, Democratic President Barack Obama's campaign is about to give small donors a new weapon by starting to accept text message donations for the first time in history.
Marking the beginning of what could be a revolution in U.S. campaign finance, the Obama campaign said on Thursday it is wrapping up agreements with Verizon Wireless, Sprint Nextel Corp, U.S. Cellular and T-Mobile USA - a unit of Deutsche Telekom AG - to open the floodgate for donations by text this week.
In the coming days, voters are likely to start seeing a message on video screens at Obama rallies, at the end of ads or on fliers, encouraging them "to contribute $10 to Obama for America, text GIVE to 62262." The numbers spells out "OBAMA."
The campaign of Republican Mitt Romney, Obama's rival in the November 6 election, will soon start accepting donations as well, a campaign official said on Thursday. Its number is expected to be 466488 ("GOMITT"), already used to contact supporters by text.
The Obama campaign said agreements with other phone companies - including AT&T Inc, the second-largest after Verizon - were anticipated "in the near future."
Thanks to their small size and spontaneity, text donations could empower smaller donors in a campaign marked by six-figure donations to outside groups to fund what is likely to be the most expensive U.S. election in history.
Text donations, as they are currently approved, can be made anonymously but have to be capped at $10 per text, $50 per month and $200 in total for one candidate or campaign. Donations are prohibited from foreigners, people under 18 or corporations, which could also mean corporate phone accounts.
The United States has more than 330 million wireless service subscribers. Almost nine in 10 U.S. adults have at least one cell phone line and about three-quarters of those use text messaging, according to the Pew Research Center's Internet & American Life Project.
THE FEE QUESTION
The process of political giving via text would be similar to giving to charity: A donor would send a short message to a text code, confirm intention and eligibility, and later pay for the donation as part of the monthly cell phone bill.
But in this case, carriers and aggregators processing the payment would take a significant cut from each transaction, as they do with other non-charitable transactions, such as purchases of ring tones.
Typically, these fees can take 30 percent to 50 percent of the money sent over text, industry experts told the Federal Election Commission earlier this year.
The FEC has since ruled that carriers could offer discounts to political campaigns if they are negotiated by an aggregator firm, sort of middlemen between the two, in its regular course of business and applies to all its political customers equally.
It remains unclear what percentage exactly the Obama campaign will be paying in fees.
"Every avenue of fundraising that we have costs us money," said an Obama campaign official. "We pay the most competitive rates available in the marketplace to ensure our supporters have the greatest impact with their contribution."
ANTICIPATED PIONEER
Text donations had originally been expected to launch in early June, when federal regulators first approved the program. But the wireless carriers, whose support is key to facilitate the process, had caused a delay as they sought legal protections over fraud and profitability.
The FEC ruled on August 15 that political campaigns are "solely responsible" for ensuring donations are not fraudulent or excessive, and that carriers could refuse text-donation services to campaigns not deemed commercially viable.
On the day of the vote, fundraisers and campaign finance experts quickly pointed to the Obama campaign -- which had reached out to almost all of the FEC commissioners to urge their approval of text donations -- as the likely pioneer of the plan.
"President Obama's reputation is that he's reaching out to the grassroots... He's more of a natural person to be an early adapter," veteran Republican digital fundraiser Peter Pasi said at the time, in anticipation of the launch of the program.
A Pew Research study late last year also found that of all U.S. adults using cell phones to text, African-American and Latino phone users are the most active texters, and these groups are generally seen as Democratic voting blocs friendly to Obama.
The Obama campaign, whose small-donor prowess helped it set fundraising records and win the 2008 election, has been raising a notably larger portion of cash from small checks than Romney.
"As we push through the last 100 days of this election," the Obama campaign said on Thursday, "we remain focused on making this campaign as accessible as possible to the small-dollar donors that are the heart and soul of our organization."