Obama Pushes for More Public Sector Hiring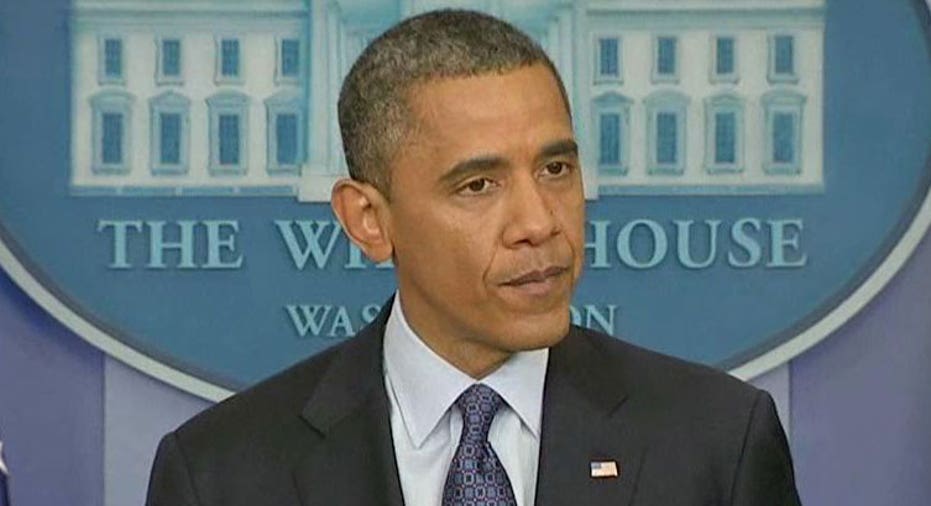 President Barack Obama said on Friday that European leaders face an "urgent need to act" to resolve the region's financial crisis as the threat of a renewed recession there spells dangers for an anemic U.S. recovery five months before elections.
Speaking a week after a dismal U.S. jobs report, Obama said decisions about how to solve the euro zone crisis are fundamentally in the hands of Europe's leaders and that showing political commitment will be a "strong step."
"They understand the seriousness of the situation and the urgent need to act," Obama told a news conference.
He also urged the U.S. Congress to pass measures he proposed last September that would create jobs in construction and state and local governments, while noting that private sector employment was looking better.
Obama's remarks on the economy reflect his lack of options on jobs, the number one issue for voters in the November 6 election. Tepid May employment creation that nudged the U.S. jobless rate to 8.2 percent and other recent downbeat data have fanned concerns that a gradual U.S. recovery might be running out of steam, potentially harming Obama's hopes for re-election.
Obama is locked in a tight race for the White House with Republican rival Mitt Romney, who wants to make the election a referendum on the president's handling of the economy as he touts his own credentials as a successful businessman.
Obama has repeatedly cited the "headwinds" from Europe's sovereign debt crisis as a big reason why U.S. growth is struggling to gain speed. But he has also sought to deflect the blame of voters toward Republicans in Congress for thwarting his proposals to put more Americans back to work.
Republicans fire back by saying they would back sensible proposals but want actions to be paid for to avoid adding to the budget deficit, and they have suggested numerous cuts in federal spending programs that Obama's Democrats find unacceptable.