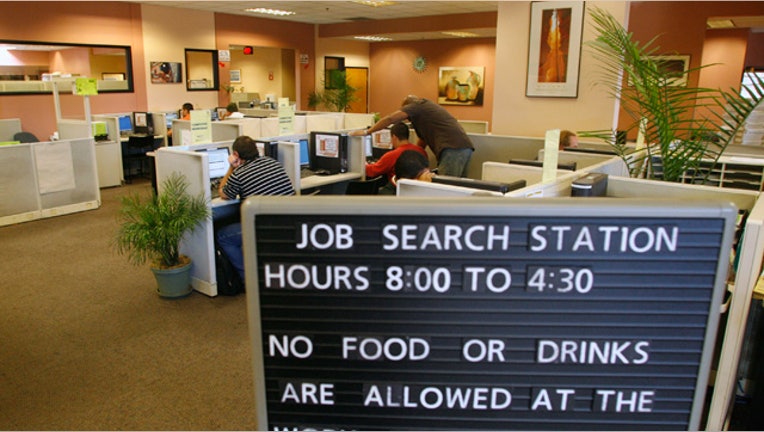 President Obama on Friday, following up on a promise from his State of the Union address earlier this week, met with CEOs from some the largest companies in the U.S. to discuss ways to help the long-term unemployed.
Specifically, the president asked corporate leaders for a commitment to revamp hiring practices so this group, an estimated 3.9 million Americans, is not discriminated against.
"We are going to keep knocking down barriers to re-employment so more of the nearly 4 million long-term unemployed Americans can regain stability," said President Obama after the meeting. "…They will [then] have more money to spend on local businesses, which will lift the entire economy up and create a virtuous cycle, instead of a negative one."
Twenty one of the 50 biggest businesses in America, including Apple, Walmart and News Corp., and more than 300 companies nationwide have signed a "best practices" pledge for recruiting and hiring the long-term unemployed.
This effort, which includes "casting a broad net" that encourages the long-term unemployed to apply for jobs and training recruiters  "to focus on bona fide occupational requirements and leadership requirements" instead of recent employment status, is, in part, a wake-up call for businesses, said Obama.
Last month, Congress allowed unemployment insurance to expire for more than a million people, and it's estimated that each week Congress fails to restore that insurance, roughly 72,000 Americans will join the ranks of the long-term unemployed.
In addition to the best practices pledge, the Department of Labor will award $150 million in grants for public-private partnerships geared toward helping prepare and place the long-term unemployed in open positions.
"Giving up on any American is something America cannot do," said Obama. "Oftentimes, folks, no matter how skilled you are, how confident you are, you get discouraged. And that affects people's physical health, it affects their mental health, and over time, you can have a negative feedback where it becomes harder and harder for folks to get back into the game because they're just getting so many discouraging messages, and that can have long-term impact"
In the State of the Union address, the president spoke positively about the declining unemployment rate (currently at 6.7%). What he didn't point out is that the jobless rates has declined, in part, because so many discouraged workers have left the labor market entirely.