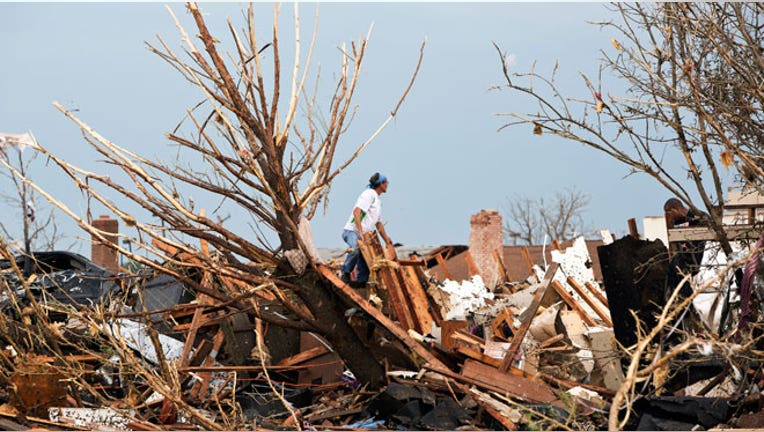 President Barack Obama promised on Tuesday to make available all necessary U.S. government resources to Oklahoma to help in the rescue and recovery effort in the aftermath of a devastating tornado.
"The people of Moore (Oklahoma) should know that their country will remain on the ground, beside them, for as long as it takes,'' Obama said at the White House.
A violent tornado tore through Moore on Monday, killing at least 24 people and wreaking miles of devastation. The 2-mile (3-km) wide tornado trapped victims beneath the rubble. One elementary school took a direct hit and another was destroyed.