Obama: GOP Tax Plan Doesn't Add Up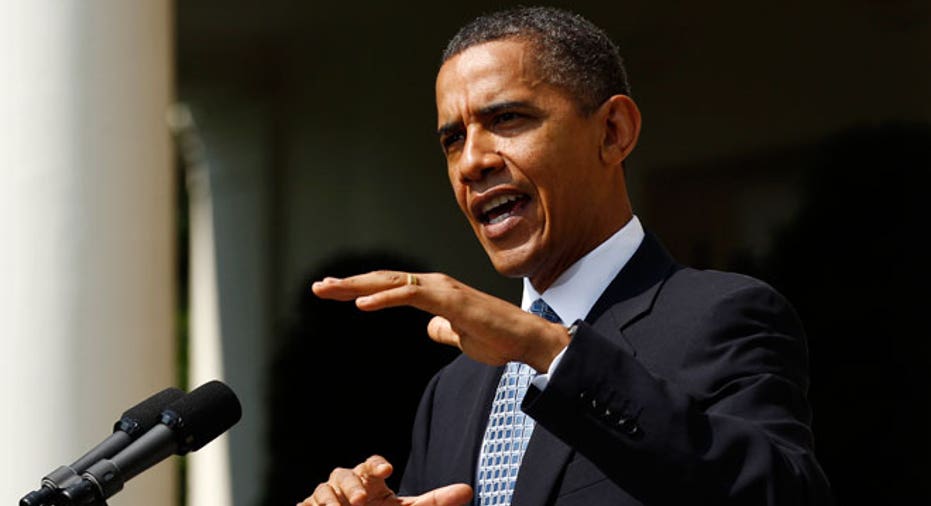 President Barack Obama challenged reporters on Thursday to check out his analysis of the Republicans' plan for taxes, the budget and the deficit - a plan sketched so far only in vague terms.
The president said his rival Mitt Romney and other Republicans want to keep the tax cuts approved under President George W. Bush, "add another $5 trillion in tax cuts on top of that," cut $1 trillion from the budget, and reduce the deficit.
Obama's main point was that, in his view, the Republicans' math does not add up - that they could not reduce the deficit and cut taxes without gutting core federal spending and ending middle-class tax breaks for things like mortgage interest.
"Now, I'm looking forward to the press following up and making sure that, you know, I'm not exaggerating," Obama said in a campaign speech in Cleveland, Ohio, a key battleground state.
He said Republicans had not specified spending cuts, but he warned that if cuts on the scale he described were made, then "10 million college students would lose an average of $1,000 each in financial aid; 200,000 children would lose the chance to get an early education in the Head Start program."
Fewer medical and scientific research grants would be available, millions would not benefit from the healthcare reform law Republicans want to repeal, and there would be major changes to coverage for millions on Medicaid and Medicare, he said.
"The cuts to this part of the budget would be deeper than anything we've ever seen in modern times," Obama said. "This is not spin ... This is what they're presenting as their plan."
Except that Romney and the Republicans have not laid out a complete, comprehensive plan for what they want to do on taxes, the budget and the deficit.
Instead, they have made some general proposals, avoiding details on the hard parts, and preserving room for political maneuver, while largely focusing on attacking Obama in their campaign to unseat him in the November 6 elections.
FEWS SPECIFICS FROM ROMNEY
Romney, in particular, has offered few specifics. In February, while still fighting for the nomination, he offered a tax plan, the basics of which are still on his web site.
Romney vowed to slash marginal tax rates for all Americans by 20 percent; scrap the Alternative Minimum Tax and the estate tax; eliminate taxes on capital gains, interest and dividends for those earning less than $200,000; and cut the top corporate income tax rate to 25 percent from 35 percent, along with making a handful of additional corporate tax law changes.
Various budget-cutting proposals have been put forward by Republican lawmakers, including Representative Paul Ryan.
Obama appeared to get some of the figures he mentioned in his speech from Ryan's budget plan, which Romney has embraced, but which is also short on specifics about targeted programs.
The Tax Policy Center, a centrist think tank, estimated in March that the Romney plan would cut federal tax liability by $480 billion in 2015, or just under $5 trillion over 10 years.
The center noted its analysis was incomplete because Romney has not spelled out how he would "broaden the base" of taxpayers to help lower rates. Romney has said that some tax benefits for the wealthy might have to be curtailed.
Obama also said 70 percent of the benefits from Romney's proposed tax cuts would go to those making more than $200,000 a year. A Tax Policy Center analysis shows 67 percent of Romney's proposed tax cuts benefit those in upper income groups.
The Romney campaign did not immediately return an email requesting comment on Obama's charge that Romney's economic plan would lead to $5 trillion in tax cuts and massive cuts in government spending. Romney has said repeatedly that his policies would boost economic growth and tax revenues.
"I am absolutely convinced that you are going to see an extraordinary resurgence of America's economy. It's going to come roaring back with the right policy," Romney told supporters at a campaign fundraiser in Chicago on Thursday evening.