Obama Flies Back to D.C. Amid Budget Impasse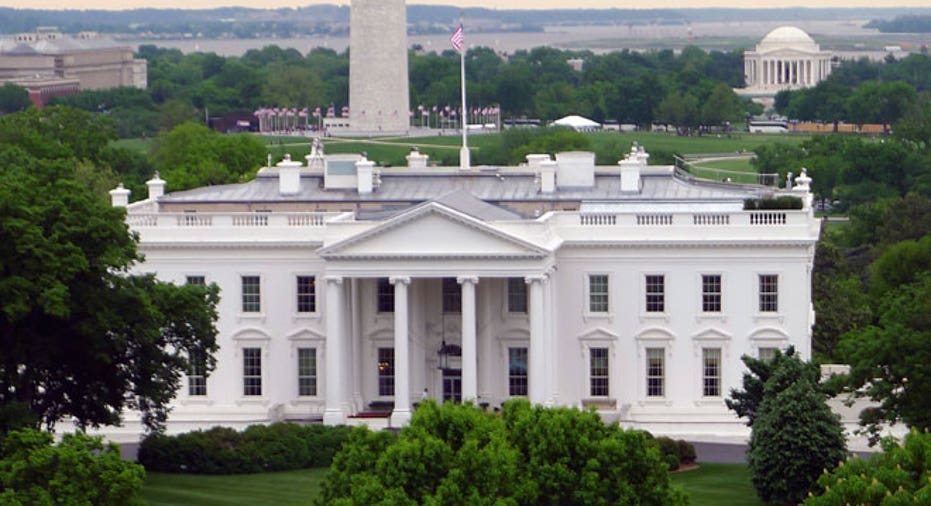 President Barack Obama was flying back to Washington on Thursday and the top Republican in Congress planned to speak with House of Representatives lawmakers as the clock ticked toward a year-end deadline for action to avert the looming "fiscal cliff" tax hikes and spending cuts.
Markets around the world awaited action in Washington to prevent tax hikes on nearly all Americans and the deep automatic government spending cuts due to kick in at the beginning of next month that could push the U.S. economy back into recession.
Such action, however, remained far from certain, with Republicans and Democrats each insisting the other side move first amid continuing partisan gridlock.
Air Force One carrying Obama from Hawaii took off at about 3 a.m. EST (0800 GMT) for a journey that can take nearly half a day.
The U.S. Senate was scheduled to meet later on Thursday but on matters unrelated to the "fiscal cliff." The Democrats control the Senate and the Republicans control the House.
Senate Majority Leader Harry Reid on Wednesday said through a spokesman that the Senate was ready to consider any bills coming from the House but would take no action on its own.
Speaker John Boehner and other House Republican leaders, who said on Wednesday they were willing to take up a "fiscal cliff" measure only after the Senate acts on one, planned a conference call with Republican House members on Thursday.
The expectation for the call was that lawmakers would be told to get back to Washington within 48 hours to consider anything the Senate might pass.
Weather permitting, that would bring them to Washington with perhaps three days left before the deadline for action. Storms affecting the Midwest, the South and the Northeast played havoc with airline schedules.
"This isn't a one party or one house problem. This is (that) leaders in both parties in all branches of the government are not willing to make the deal that they know they have to make. Everybody wants their stuff but doesn't want to give up what they don't want to give up," Republican U.S. Representative Steven LaTourette told CNN on Thursday.
The House and Senate passed bills months ago reflecting their own sharply divergent positions on the expiring low tax rates, which went into effect during the administration of Republican former President George W. Bush.
'ALL TOO SLOWLY'
Democrats want to allow the tax cuts to expire on the wealthiest Americans. Republicans want to extend the tax cuts for everyone.
"We're in an economy now that is fragile - still recovering, all too slowly. These tax cuts must be extended for the middle class. We need to protect the middle class from that huge tax increase," Democratic Senator Richard Blumenthal told CNN.
While Obama and congressional leaders have said that they are willing to negotiate, no substantive discussions are known to have taken place over the holidays and the gap between them appears to remain.
A senior Obama administration official told reporters traveling with Obama that Republican leaders in Congress should step up to head off the looming tax and spending hit.
Congress has proven that it can act swiftly once an agreement is reached. Hope persisted that Republicans and Democrats might come up with a resolution before New Year's Day that might at least postpone the impact of the tax hikes and spending cuts while further discussions take place.
On that basis, world shares and the euro edged higher on Thursday.
"There is still hope for a last-minute deal, otherwise we're in for a correction in January. People have already priced in an agreement. Without it, the market can't stay at these levels," a Paris-based trader said.
Another battle is just over the horizon in late January or early February over raising the debt ceiling, which puts a limit on the amount of money the U.S. government can borrow to pay its debts and can be raised only with the approval of Congress.
Republican leaders have said they will insist on more budget cuts as a condition of raising the ceiling. Without any action, the U.S. Treasury said on Wednesday the government is set to reach its $16.4 trillion debt ceiling on Dec. 31.
The Treasury Department said in a statement it would begin "extraordinary measures" to buy time. Many analysts believe the government can stave the default date off into late February.