Obama Downplays S&P Outlook Change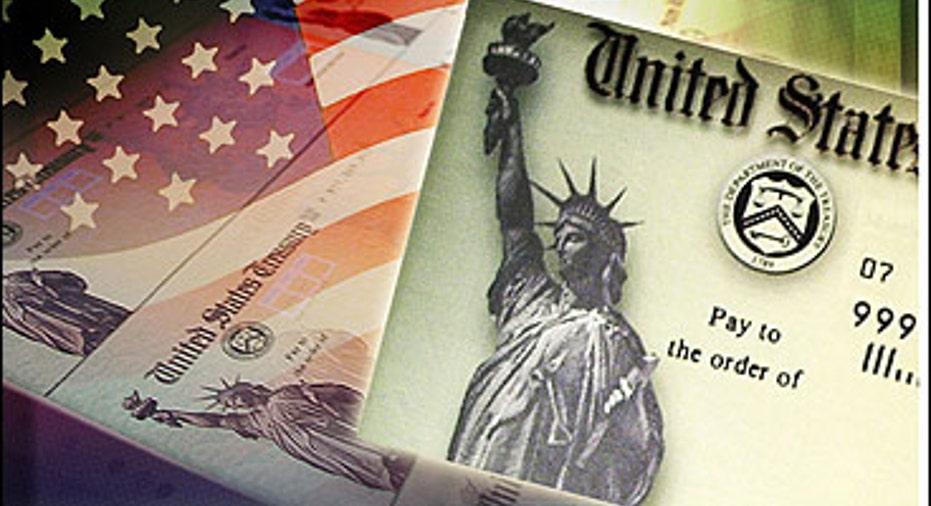 The Obama administration moved swiftly on Monday to downplay ratings agency S&P's downgrade of its U.S. credit outlook, calling the decision a political judgment that should not be taken too seriously.
The timing of S&P's announcement was unwelcome for the White House, coming just as President Barack Obama tried to regain the initiative on the deficit debate in Washington.
Last week Obama laid out his plan to reduce the budget deficit by $4 trillion over 12 years, trying to give markets confidence that he was serious about tackling U.S. fiscal woes.
Standard & Poor's downgraded the outlook for the United States to negative, saying it believes there is a risk U.S. policymakers would not reach agreement on how to address the country's long-term fiscal pressures by 2013.
So much for market confidence.
The White House strategy:
1) Pan S&P. "I don't think that we should make too much out of that," top White House economist Austan Goolsbee said on MSNBC, referring to the S&P downgrade.
"What the S&P is doing is making a political judgment and it is one that we don't agree with," he said on CNBC.
2) Praise Moody's. The rival ratings agency said it viewed the direction of U.S. fiscal policy as "credit positive."
"It appears to me that Moody's and some others did not agree with that judgment," Goolsbee said.
3) Express optimism. White House and U.S. Treasury officials said they believed lawmakers would be able to come up with an agreement to reduce the U.S. deficit. S&P's skepticism of that influenced its decision on the downgrade.
"We think that there has never been more momentum to try to get to fiscal consolidation, so we think that we should give that process its due," a Treasury official said.
4) Buy time. Obama administration officials said it would take some time to get a solution, and S&P should have waited to allow that to happen.
"I think their timing is off," the Treasury official said.
"I think they should allow the process to work its course here. We have got a lot going on between the White House, Congress, the fiscal commission. I think there are some very serious proposals on the table so I think they should take some time to see what happens."