Obama: Curbs on Assault Weapons Could Help Prevent Attacks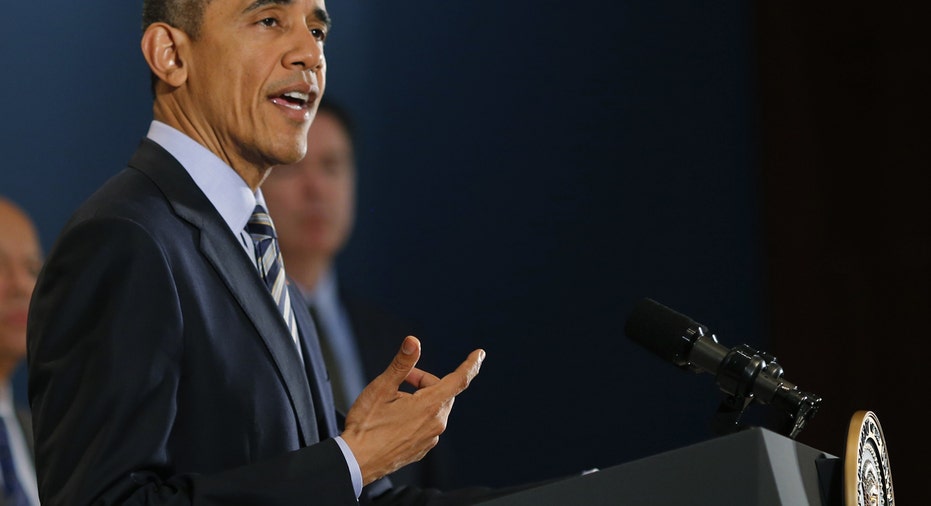 President Barack Obama said on Tuesday lawmakers could help prevent attacks like the one that killed 49 people at a gay nightclub in Florida by making it harder for people who want to kill Americans to get their hands on assault weapons.
Speaking after a briefing from top national security officials, Obama said the United States is doing everything it can to prevent attacks against the U.S. homeland but lawmakers could help by reinstating the ban on assault weapons.
"If we really want to help law enforcement protect Americans from home-grown extremists, the kind of tragedies that occurred at San Bernardino and now have occurred in Orlando, there is a meaningful way to do that," Obama said. "We have to make it harder for people who want to kill Americans to get their hands on weapons of war that let them kill dozens of innocents.
"People with possible ties to terrorism who aren't allowed on a plane shouldn't be allowed to buy a gun," Obama added. "Reinstate the assault weapons ban. Make it harder for terrorists to use these weapons to kill us."
The United States passed a ban on semi-automatic firearms in 1994, but it expired in 2004 and has not been renewed following several challenges that were rejected by the courts.
Obama said the United States was taking the fight to Islamic State, killing more than 120 of the group's leaders. Islamic State has lost nearly half of the territory it once held in Iraq and has been cut off from the international financial system.
"These are not religious warriors. They are thugs and they are thieves," Obama told reporters after meeting with his National Security Council on U.S. efforts to fight Islamic State.
Obama was briefed by his top national security officials, including FBI Director James Comey, Attorney General Loretta Lynch, and Director of National Intelligence James Clapper. (Reporting by Roberta Rampton and Susan Heavey; Writing by David Alexander; Editing by Doina Chiacu)