Obama Condemns Libya's Crackdown on Protesters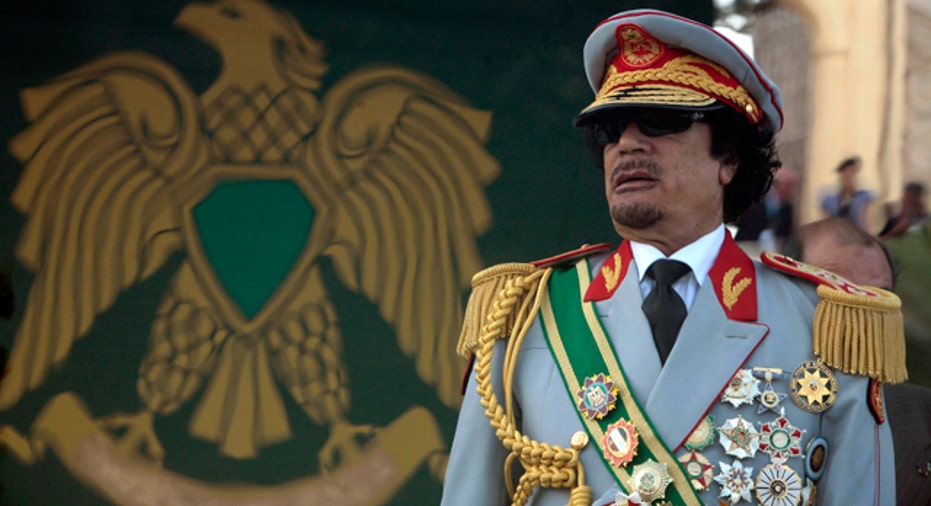 U.S. President Barack Obama condemned the "outrageous" crackdown by Libyan security forces on protesters and said Washington would work with international partners to hold Muammar Gaddafi's government accountable.
"The suffering and bloodshed is outrageous and it is unacceptable. So are threats and orders to shoot peaceful protesters," Obama said in his first public comments on the violence in Libya.He did not directly criticize Gaddafi and he stopped short of backing sanctions against the oil-producing North African country.
Obama, the first U.S. president to meet Gaddafi, has faced criticism in some quarters for not speaking out sooner, but U.S. officials say they have tempered their response to ensure thousands of Americans in Libya can be safely evacuated.
"We are doing everything we can to protect American citizens. It is my highest priority," Obama said at the White House.
Obama spoke as a U.S.-government chartered ferry prepared to evacuate Americans and other foreigners to the island of Malta in the Meditteranean. The U.S. government estimates there are several thousand Americans living in Libya. Most hold dual citizenship with about 600 carrying U.S. passports only.
State Department spokesman P.J. Crowley said high seas were delaying the ferry's departure. "Citizens are safe on board. It will leave when the weather permits," he tweeted.After days of cautious statements on the turmoil in Libya, U.S. officials steadily ratcheted up their rhetoric on Wednesday.
Crowley said sanctions and freezing Libyan assets, including those belonging to Gaddafi, were among the options being considered by the United States.
Sanctions alone would not have much impact -- U.S. exports to Libya were only $665 million in 2010, while U.S. aid amounted to less than $1 million. Analysts say getting international agreement on such measures will likely be difficult and take time.
Obama said he had ordered his national security team to prepare the full range of options for dealing with the crisis.
"It is imperative that the nations and peoples of the world speak with one voice," he said.