NY Attorney General Schneiderman Takes on Trump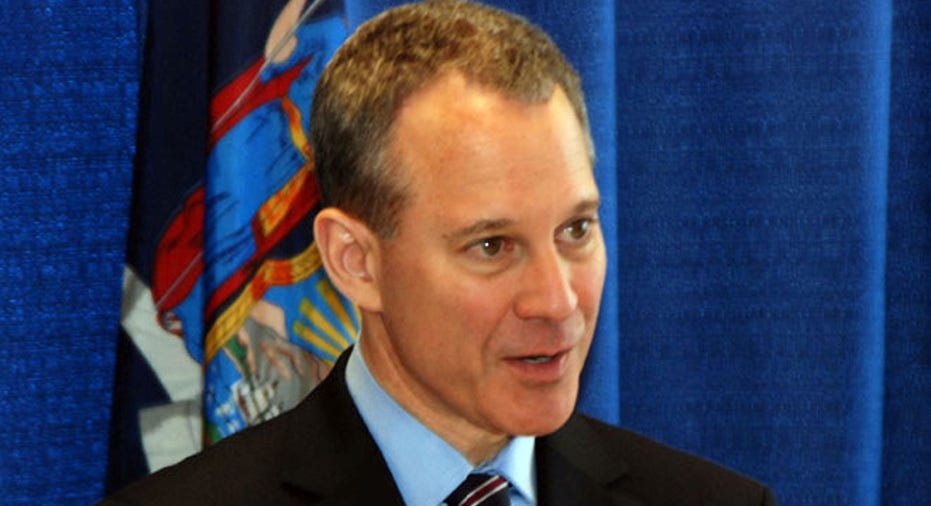 *Updated 11-18-16 4:30pm
New York Attorney General Eric Schneiderman doesn't like what he is hearing from the Trump team, which may be looking to clip his wings when it comes to regulatory power.
FOX Business exclusively reported earlier this week that President-elect Trump and his advisors are considering ways to water down a handful of state regulations. On the list: Blue Sky laws, which protect consumers from the fraudulent sales of securities and the Martin Act, a New York state law that gives additional power to the Attorney General to charge and fine banks as well as financial institutions.
"I am deeply troubled by reports that the Presidential Transition Team is considering ways to eviscerate some of the most basic consumer and investor protection laws in the country. Every day, state and local law enforcement effectively utilize Blue Sky laws to root out the worst types of fraud, corruption, and abuse on Wall Street and across major industries" said Schneiderman in a statement on Thursday. A spokesperson for Schneiderman tells FOXBusiness.com the statement sums up the AG's view on any efforts to undermine the Martin Act.
Schneiderman's public outcry also comes as the president-elect is in the early stages of assembling his cabinet and circle of advisors; some individuals reportedly in the running have deep ties to Wall Street. JPMorgan (NYSE:JPM) CEO Jamie Dimon and former Goldman Sachs (NYSE:GS) executive Steve Mnuchin, who also served as finance chair during Trump's presidential campaign, are under consideration for the role of Treasury Secretary according to reports.
Schneiderman, a Democrat, has held office since November 2010 and touts his prowess when it comes to financial crimes, according to his website. He has secured billions in settlements from financial institutions including JPMorgan and Credit Suisse (NYSE:CS).
Additionally Schneiderman is suing Trump University for allegedly defrauding students. A spokesperson for Schneiderman tells FOXBusiness.com the case is ongoing.
*Late Friday Schneiderman's office announced a $25 million settlement with Trump University.