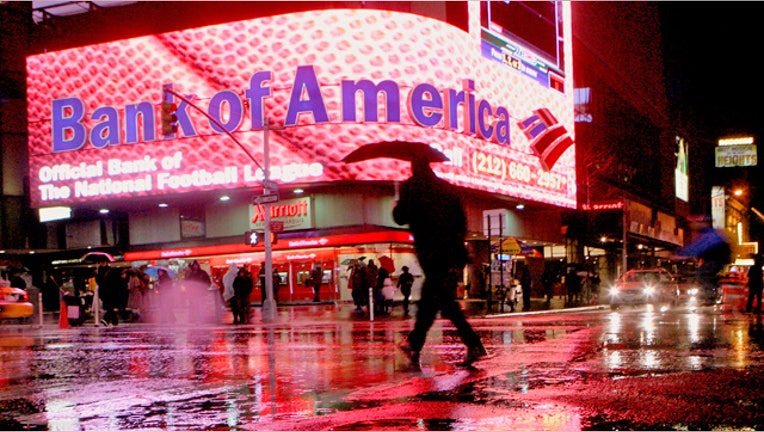 NY Attorney General  Eric T. Schneiderman will announce today a new lawsuit filed against Bank of America (NYSE:BAC) and Wells Fargo (NYSE:WFC) for allegedly violating the mortgage modification rules in the $26 billion National Mortgage Settlement reached in 2012 with the Department of Justice, 48 states and the nation's five biggest banks, his office said in a statement.
Industry insiders say the New York attorney general's move will put pressure on the banks to do principal write downs on loans, which the banks and government regulators have resisted, arguing it will hurt investors in the bonds built on those loans, including senior citizens, pension funds and institutional investors and hedge funds.
"Attorney general Schneiderman intends to sue Bank of America and Wells Fargo for repeatedly violating the terms of the National Mortgage Settlement," his office says in a statement. "Since October 2012, the attorney general's office has documented 339 violations of standards agreed to by Wells Fargo and Bank of America in last year's settlement."
Wells Fargo declined comment. Bank of America didn't return calls for comment. The New York attorney general's office says in a statement that he intends to ask a court "to impose injunctive relief and to require strict compliance under the settlement."
The suit marks the first time an attorney general has "brought a legal enforcement  claim under the auspices of the National Mortgage Settlement," Schneiderman's office said in a statement.
The $26 billion settlement with the major banks is loaded with 304 rules, or  "servicing standards," meant to shore up bad and illegal mortgage lending practices at Ally Financial/GMAC, JP Morgan Chase (NYSE:JPM), Citibank (NYSE:C), Bank of America and Wells Fargo, because they "persistently failed to provide fair and timely services to their customers," the attorney general says.
Specifically, the attorney general alleges the two banks violated four standards "dictating  the timeline for banks to process mortgage modification applications." The standards include giving borrowers written approval of a loan modification within three business days, and notifying borrowers within five days of application about missing documents that may hold up loan modifications, among other things.
The New York attorney general has steadily pushed the Federal Housing Finance  Agency and the big banks to do more to cut borrowers' principal balances still outstanding on loans that the major banks still hold on their balance sheets.
Last month, Schneiderman expressed concerns about Wells Fargo, questioning the pace of relief provided by the bank to homeowners under the $26 billion settlement.
Schneiderman says he has already "applauded President Obama for nominating Mel Watt as the permanent head of Federal Housing and Finance Agency (FHFA), the agency that oversees Fannie Mae and Freddie Mac," according to a statement, "but called on him to take immediate action to replace acting FHFA Director Edward DeMarco with a new acting director who will allow principal relief for struggling homeowners."
However, federal officials and state prosecutors have resisted the push to let banks cut loan principal on mortgages packaged into bonds, because doing so would hurt  innocent investors not responsible for allegedly abusive mortgage practices.
Already, in a 2008 settlement with Bank of America, the bank said it would cut  borrowers' payments by more than $8 billion to settle allegations of abusive mortgage practices by state attorneys general.
But that triggered a backlash by investors who said the bank could merely pass the cost of that settlement on to them, instead of directly reducing the loans it held on its books. Bank of America has steadfastly denied those allegations.
"It would be a pyrrhic victory to settle the mortgage crisis with the money of public  institutions, pension funds and seniors," Chris Katopis, executive director of the Association of Mortgage Investors, has said. His members have an estimated $300 billion of assets under management, and he has said he is "greatly concerned" that the settlement could use "other people's money."