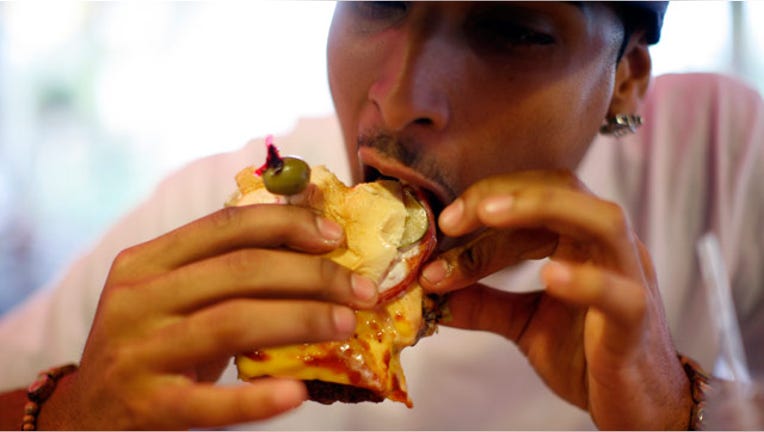 The New York attorney general's office on Thursday said it was investigating allegations that fast-food operators in the state are underpaying workers in violation of labor laws.
The announcement came on the heels of a survey of 500 New York City fast-food employees at chains such as McDonald's Corp , Burger King and Domino's Pizza.
Eighty-four percent of survey respondents said they were victims of at least one form of wage theft - ranging from overtime violations to being to forced to work while clocked out on a break - in the past year.
"The findings in this report are deeply troubling and shed light on potentially broad labor violations by the fast food industry, which employs thousands of New Yorkers. We take the allegations seriously," Damien LaVera, spokesman for New York Attorney General Eric Schneiderman, said in a statement.
The nearly $200 billion U.S. fast-food industry long has been known as an employer of teenagers and students. But the 18-month "Great Recession" that began in December 2007 has forced more adults to seek often minimum-wage work flipping burgers and operating fryers.
In recent months, hundreds of fast-food workers have taken to the streets in major cities such as New York, Chicago, St. Louis and Detroit demanding better pay and working conditions.
The majority of fast-food restaurants that are part of large publicly held chains are owned and operated by independent business owners known as franchisees. Those operators set pay for their employees.
The New York attorney general's office has issued subpoenas to one fast-food parent corporation and is investigating several franchisees operating in the state, according to a person familiar with the matter, who spoke on the condition of anonymity due to the ongoing investigation.
The office is probing a variety of alleged violations, including the use of sub-minimum wages, unpaid overtime, bounced paychecks and insufficient reimbursement for work related expenses such as delivery costs, that person said.
Those practices were highlighted in the worker survey, which was commissioned by Fast Food Forward, an activist group backed by labor, community and religious groups. It has been organizing protests seeking to roughly double the workers' hourly wage to $15. It also is pressing for the right to unionize without interference.
Domino's Pizza Inc received a subpoena related to the probe, company spokeswoman Lynn Liddle said.
Employees of company-owned Domino's restaurants are hired at minimum wage - which is $7.25 or up, depending on the area - and also receive tips. Drivers also get a "per run fee," which varies by market and the price of gas, Liddle said.
The average pizza delivery driver makes more than $10 per hour, she said.
McDonald's said in a statement that its employees are paid competitive wages in accordance with all federal and state wage laws.
The world's biggest restaurant chain by revenue also said it "has not been contacted regarding any investigation by the New York Attorney General and to the best of our knowledge nor have McDonald's independent owner operators."