Now What? Options For Next Year as Health Law Drama Fades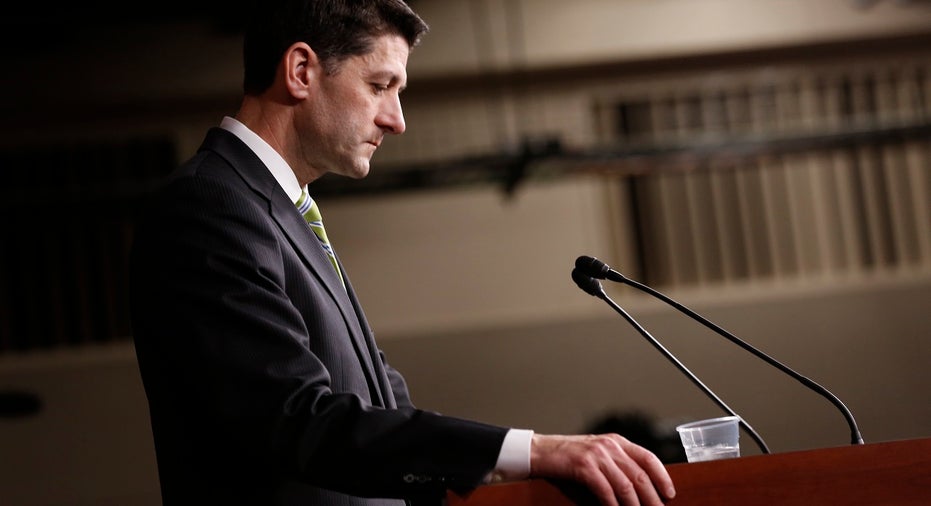 As the political drama over health care legislation in Washington fades, the rest of the country faces a more immediate concern: Getting insurance for next year.
The Republican health plan designed to replace the Obama-era health law known as the Affordable Care Act would not have taken full effect for a few years anyway — and now it's dead.
"We're going to be living with Obamacare for the foreseeable future," House Speaker Paul Ryan said Friday.
That means millions of Americans will have to navigate a current federal health care system that, while not "imploding" as President Donald J. Trump has said, is at least in flux.
Mary Vavrik, a 57-year-old freelance deposition court reporter from Anchorage, Alaska said she was relieved that the current health law will remain because she's happy with the coverage she gets through her exchange — even as she acknowledged that reforms are needed.
"It's not a perfect plan but I'm really grateful to have what I do have," she said.
Prices for insurance plans offered on the public insurance exchanges set up by the health care law have soared in many markets, and choices for customers have dwindled. That's because insurers have faced sizable financial losses on the exchanges in recent years, and have responded by either hiking prices or pulling out of certain markets altogether.
Now, attention will turn to administrative changes underway in Washington designed to stabilize the exchanges by preventing more insurer defections.
The open enrollment period to sign up for insurance for 2018 is slated to start this fall, but insurers are making decisions now about whether to participate. What kinds of plans will be available and how much they will cost will depend on a few key decisions by insurers and regulators in the coming weeks.
WILL I HAVE PLANS TO CHOOSE FROM?
It depends on where you live. Choices are dwindling, but chances are at least one insurer will sell in your market. That company may offer several plans.
Generally, big cities will have more choices than rural areas where there may not be enough customers to attract insurers.
As of now, there are 16 counties in a region of Tennessee around Knoxville that have no insurers committed to sell coverage on the exchange next year. About a third of the nation's 3,100 counties are down to just one insurer.
Insurers have been pulling back, and more are expected to leave, but health care researchers are not predicting mass defections.
"For most consumers, (2018) will look a lot like '17," said Dan Mendelson, president of the consulting firm Avalere.
Customers can try to find coverage outside their exchange, but then they won't be able to use tax credits to help pay the bills, which may be particularly painful since many markets have seen prices soar.
ARE THERE FIXES IN STORE?
Last month, the Health and Human Services Department, which runs exchanges in many states, proposed some adjustments to try to stabilize these marketplaces.
For example, insurers want greater scrutiny of people who sign up for coverage outside of the open enrollment period. Customers are supposed to be allowed to do so only if they have a life-changing event like the birth of a child, a marriage, or the loss of a job that provided coverage, but insurers have found that people are just waiting to sign up when they need care.
Another proposed adjustment would let insurers design cheaper plans tailored to younger people who may not need lots of health care but want to be protected in the event of a big injury or sickness. That could be very helpful, because insurers say they have struggled to attract younger and healthier customers to the marketplaces to balance out the claims they pay from those who use their coverage.
Those changes are expected to be finalized in the next month or so.
WHEN WILL INSURERS MAKE THEIR DECISIONS ON 2018?
Some have said they want to see the final version of the proposed federal adjustments before deciding where and what kinds of coverage they will offer.
But insurers generally have to decide by this spring whether they will participate in order to leave enough time for regulatory approvals and marketing before enrollment starts next fall.
Aetna, the nation's third largest insurer, has set an April 1 deadline for deciding on 2018. The company has already pared its marketplace participation down to 4 states this year from 15 because of heavy financial losses.
Customers won't know for certain who is selling on their exchanges until early next fall. While insurers have to apply to sell coverage on their exchanges generally by late spring or early summer, they can drop out later.
IS THE AFFORDABLE CARE ACT "IMPLODING" AS PRESIDENT TRUMP HAS SAID ON TWITTER?
No. The marketplaces are not expected to dissolve next year, even though choices have dwindled.
While there's debate over the law's tax burdens and its impact on government budgets, the federal plan has covered more than 20 million people.
About 11 million are covered through an expansion of Medicaid, the health program designed to help poor Americans. Another 12 million buy private insurance through the law's marketplaces, most with help from subsidies based on income.
___
Associated Press reporter Mark Thiessen contributed from Anchorage.