Nordstrom's Motives for Dumping Ivanka's Line Questioned; Stock Performance Overstated?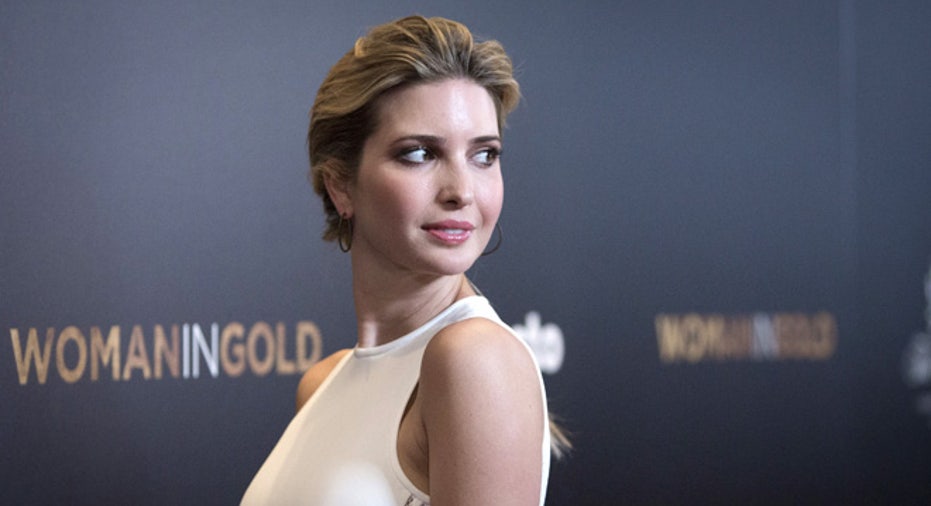 As some big-name retailers have reportedly been dropping Ivanka Trump's apparel and accessory lines, the quality of Ms. Trump's products has been questioned on the national stage, as stores claim the items have not been selling.
The first retailer to reportedly dump Trump's brand was Nordstrom (NYSE:JWN), which sent a statement to Fox News on Wednesday saying, "We made this decision based on performance. Over the past year, and particularly in the last half of 2016, sales of the brand have steadily declined to the point where it didn't make good business sense for us to continue with the line for now."
Yet, while the luxury department store chain says there were no political motives involved, on January 30, just days prior to the announcement, the company's three presidents sent a memo to employees addressing President Trump's executive order on immigration, as first reported by Seattle newspaper The Stranger.
"Last Friday an Executive Order was signed by the President of the United States related to immigration. This subject is one we're watching closely - our family's heritage, the company's roots, and the diverse employees and customers we serve are top of mind," the memo began. "It's important that we reiterate our values to all of you and make it clear that we support each of our employees. We will continue to value diversity, inclusion, respect, and you can count on that."
The note went on to say the company was in the process of determining how the order would impact each of its employees, causing some to question whether there is a political connection with the decision to drop Trump's line.
"We shared our decision on the brand with Ivanka Trump personally in early January. The [immigration] email…came out January 30," a spokesperson for Nordstrom told FOX Business.
Representatives for Ivanka Trump's clothing line did not immediately return FOX Business' request for comment.
On Wednesday, following a President Trump tweet about the retailer's treatment of his daughter, it was Nordstrom's stock that critics were focused on, which gained more than 4% in spite of the President's comment.
My daughter Ivanka has been treated so unfairly by @Nordstrom. She is a great person -- always pushing me to do the right thing! Terrible!

— Donald J. Trump (@realDonaldTrump) February 8, 2017
Headlines erupted across the media praising the stock. A column in the Chicago Tribune called the President "a Paper Tiger," while Fortune claimed Nordstrom had "broke the Donald Trump Tweet Curse."
The stock did in fact drop around the time the President sent the tweet before recovering throughout the day.
However, Nordstrom's stock may have just been following a larger industry trend, according to Peter Tchir, managing director of Brean Capital.
"It should…be noted that all retail stocks did well - XRT a retail ETF was up [on the day]," he said.
Tchir believes there is also a notable distinction among the effects of tweets where the President has a vested policy interest and his personal tweets.
"Companies where he has attacked their pricing for important government products have reacted poorly as there is reason to believe that he will make progress on pricing and near term it could impact profitability," he said.
Nordstrom's stock was up 3.5% as of Thursday afternoon. It is down more than 9.4% over the past year.