No Federal Funds? Trump's Berkeley Tweet May Ruffle Other Public Universities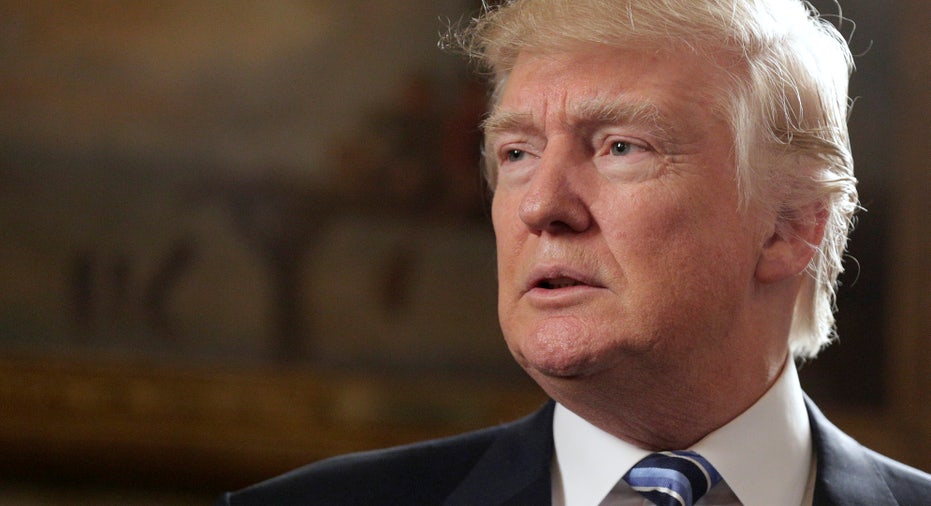 Following a feisty early-morning tweet from President Trump, the University of California, Berkeley said Thursday it "deeply" regrets canceling controversial Breitbart News editor Milo Yiannopoulos' speech amid violent protests.
"UC Berkeley condemns in the strongest possible terms the actions of individuals who invaded the campus, infiltrated a crowd of peaceful students, and used violent tactics to close down the event. We deeply regret that the violence unleashed by this group undermined the First Amendment rights of the speaker as well as those who came to lawfully assemble and protest his presence," Dan Mogulof, UC Berkeley spokesperson, said in a statement.
While many peaceful protestors gathered in opposition to Yiannopoulos, the university reported the event had to be axed due to the group of more than "100 armed individuals clad in Ninja-like uniforms" who threw smoke bombs and broke windows at the venue where the conservative commentator was scheduled to appear.
Trump's tweet could be read as a threat to cut federal funding to the university, condemning its suppression of free speech on campus.
If U.C. Berkeley does not allow free speech and practices violence on innocent people with a different point of view - NO FEDERAL FUNDS?

— Donald J. Trump (@realDonaldTrump) February 2, 2017
The university responded by offering regrets for having to cancel the event and by asserting its commitment to the First Amendment.
"We are now, and will remain in the future, completely committed to Free Speech as essential to our educational mission and a vital component of our identity at UC Berkeley," the statement read.
Ripping federal funding away from UC Berkeley would likely do some damage. For the 2015-2016 school year, the university received $370 million in federal aid, according to the school's website.
Trump's threat may send chills through other public universities across the country. According to the most recent data available, total federal obligations to universities and colleges in 2014 came in around $30.8 billion, as reported by the National Science Foundation. Thirty-seven percent of public higher education institutional revenue for fiscal year 2013 came from federal and state aid, according to a study by The Pew Charitable Trusts.
The top three schools receiving federal aid, according to the National Science Foundation data, are Johns Hopkins University, the University of Michigan and the University of Washington.
While some private universities, because they are not funded by the government, can establish a unique set of school regulations, public universities, like UC Berkeley, must comply with federal law.
Yiannopoulos, whose provocative speeches focus on the overreach of political correctness on college campuses, is no stranger to controversy. Nearly one year ago, his speech scheduled at UC Davis in California was abruptly cancelled. Riots erupted during his appearances at Rutgers University and the University of Washington as well.
*Correction: An earlier version of this story incorrectly identified Milo Yiannopoulos as the speaker cancelled at California State University Los Angeles last year, when it was conservative commentator Ben Shapiro.