No Action Expected from Fed Today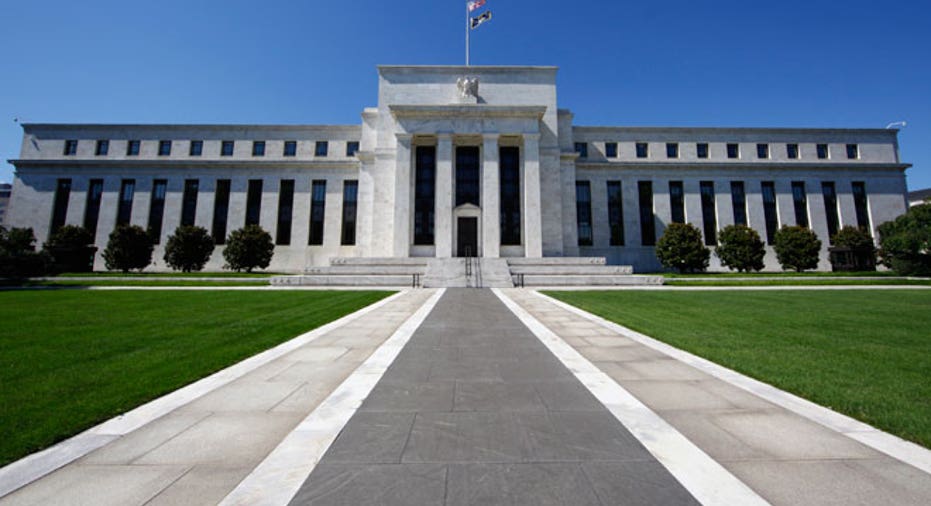 The Federal Reserve is expected to take little or no action Wednesday as it wraps up two days of meetings.
Stock markets are barely acknowledging the pending announcement from the Federal Open Markets Committee, which sets most Fed policy, scheduled for later this afternoon.
"At the October FOMC meeting, we do not expect any change in the Fed's policy stance and foresee few changes to the statement," said analysts at Barclays Research in a note to clients.
The Dow Jones Industrial average was up 14.01, or 0.11%, at 13,116.54 in morning trading, apparently looking for direction after Tuesday's big selloff, which saw the Dow lose more than 240 points on a handful of disappointing earnings.
The Fed's language is widely expected to echo numerous recent statements in which the central bank pledges more action if necessary. Some analysts believe Wednesday's Fed projections could be slightly more optimistic than in recent months given some positive labor market data.
The FOMC has pledged to keep interest rates at historic lows until well into 2015, so that option is out.
The Fed made its big move in September, announcing a third round of quantitative easing in which the Fed will buy $40 billion worth of mortgage-backed securities each month in an effort to lift the long-troubled    U.S. housing market.
Statements by the Fed and its chairman Ben Bernanke have made it clear the plan is really aimed at U.S. labor markets. If the plan successfully lifts the housing sector, jobs in areas as wide-ranging as financial services and construction will follow. At least that's the plan.
Despite the fact that the unemployment rate has dropped in each of the last two months, it's too early to determine whether the Fed's latest round of stimulus is working. The unemployment rate dropped to 7.8% in September, down from 8.1% a month earlier, but much of the drop was attributed to workers now employed in non-traditional positions. Many of these workers now describe themselves as self-employed or working part-time.
Economists agree these aren't the kinds of jobs that will spur significant economic growth.
The Fed is unlikely to make any moves Wednesday for fear of giving the impression that their latest effort isn't working and that Fed policy makers are getting impatient or worse, panicking.
Meanwhile, there's a growing feeling among investors that the Fed has no magic bullets for what ails the    U.S. economy.