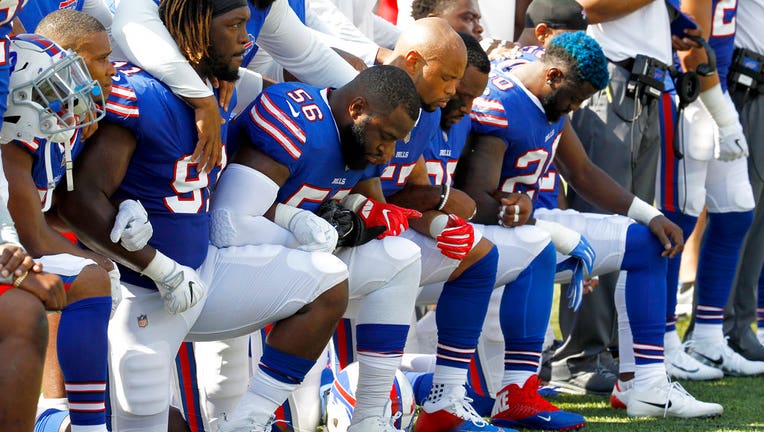 Dallas Cowboys owner Jerry Jones taking a stand against ongoing player protests against our national anthem and our flag.
But ESPN host Jemele Hill who seems intent on insulting the president and the ESPN audience chose to encourage a boycott, tweeting quote:
"This play always work [sic]. Change happens when advertisers are impacted. If you feel strongly about Jerry Jones' statement, boycott his advertiser."
Hill even claiming an unfair burden has been placed on players in Dallas and Miami, where players risk being benched if they don't stand. Apparently, Jemele Hill thinks it's unfair to be respectful to the flag and the nation.
The Result, ESPN announcing it is suspending Hill for two weeks, citing a second violation of the company's social media guidelines.
Of course, the struggling so-called leader in sports only taking action when it affects their bottom line.
The sports network pays nearly two billion annually to the NFL for broadcast rights...
But when Jemele Hill insulted President Trump last month, ESPN did nothing, only warning the host about her conduct.
More from FOXBusiness.com
It's no wonder ESPN is struggling, losing subscribers, facing higher costs and a decrease in ad revenue.
And that's where we are in this NFL player led protest. I believe these NFL players are such ingrates that they and some sportscasters believe that standing for the national anthem, hand over heart constitutes oppression.