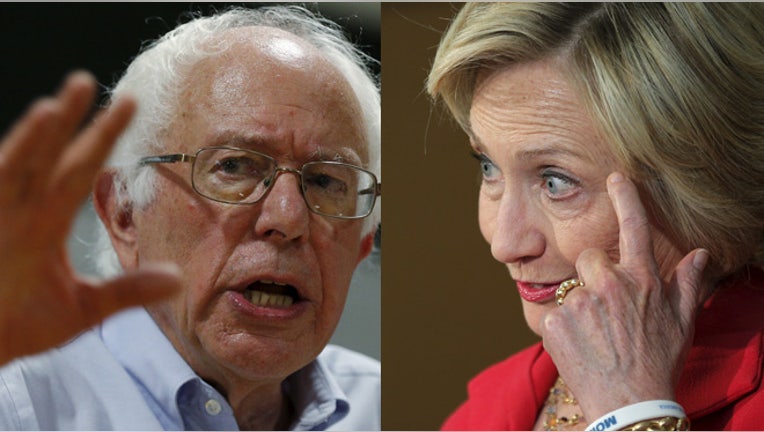 Move over Hillary Clinton, Iowa has a new favorite Democratic candidate and it's Bernie Sanders.
According to a new poll released by Quinnipiac University Thursday, Senator Sanders jumped to first place in the Hawkeye state with 41% of Democratic caucus supporters compared to Hillary Clinton trailing behind by one point at 40%. Vice President Joe Biden, who has not officially ruled out a presidential run, came in third place with 12% .
The new numbers show a significant shift from a Quinnipiac poll released in July where Clinton ranked in first place with 52%, Sanders with 33% and Biden 7%.
"He [Sanders] is the candidate of the Democratic left, against his own party's bosses and their prized presidential candidate, Secretary Hillary Clinton," said Peter A. Brown, assistant director of the Quinnipiac University Poll. "Sanders has seized the momentum by offering a message more in line with disproportionately liberal primary and caucus voters."
The survey also reveals Sanders' and Biden's favorability rating is higher than Clinton's when it comes to honesty and empathy. Clinton scored a 64% favorable rating compared to 30% unfavorable, Sanders came in with 86% vs. 4% and Biden with an overwhelming 91% vs. 5%.
Clinton's drop in the polls to second place comes on the heels of criticism for her use of a personal email server and public apology this week. The former Secretary of State took responsibility for her actions after declining to do so on several previous occasions.
It's not all bad news for Clinton in Iowa. She scores the highest favorable rating for leadership and temperament to handle an international crisis. Clinton also leads Sanders 49% to 35% among women with 9% for Biden. However, the U.S. Senator from Vermont beats Clinton 49% to 28% among men, with Biden grabbing 16% of the vote.
*The Quinnipiac University surveyed 832 Iowa Democratic Caucus supporters from August 27th to September 8th. The polls have a margin of error plus or minus 3.4% points.