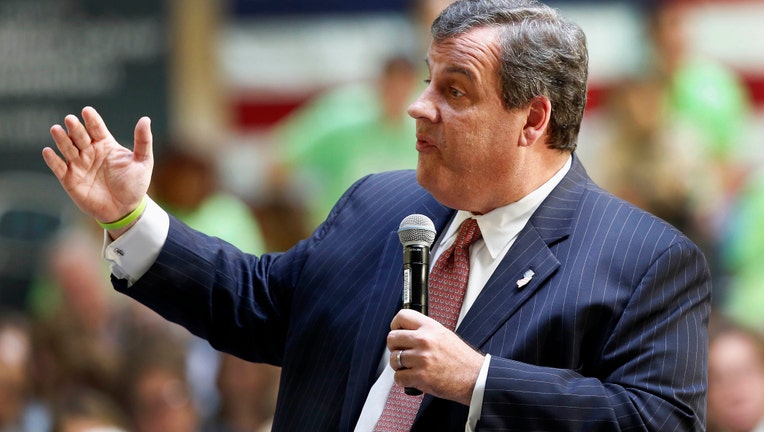 New Jersey Governor Chris Christie has ordered the state to halt all payments to Amtrak and called for an investigation of the national rail operator's maintenance of tracks and other equipment after the derailment of an NJ Transit train this week.
A slow-moving NJ Transit train left the rails during rush hour at New York City's Penn Station on Monday, injuring one person in the second derailment involving Amtrak-maintained tracks at the busy Midtown Manhattan hub in fewer than two weeks.
The seemingly minor incident led to a track reassignment at the station, forcing NJ Transit and the Long Island Rail Road to limit service on their networks and creating travel chaos for commuters in the country's largest city.
"These incidents raise serious questions about the condition of tracks and other assets maintained by Amtrak," Christie wrote in a letter sent to Amtrak late on Wednesday and made public by the governor's office on Thursday.
Amtrak is responsible for maintaining tracks, signals switches and other railroad infrastructure on the Northeast Corridor, which runs through New York Penn Station en route to New Jersey and points south.
NJ Transit, the state's public transportation system, pays Amtrak $2.5 million to $5 million each month to cover operating expenses. Last week, it made a $62 million payment for capital investments in the Northeast Corridor.
Christie said NJ Transit would cease the payments until an independent examination of Amtrak's equipment along the corridor has been conducted and shows it is in good condition.
The governor also directed the state's attorney general to consider taking legal action to recover the $62 million and other past payments New Jersey has made to Amtrak.
At a press conference on Thursday at Penn Station, Amtrak Chief Executive Officer Wick Moorman offered few details about the impact on the lost payments from NJ Transit.
"I understand the governor is upset, and he has a right to be," Moorman said. He added: "Withholding funding is not going to solve any problems."
Moorman said he expects service to be fully restored at Penn Station by Friday morning, four days after the latest derailment.
Moorman apologized to NJ Transit riders for the recent derailments, which he said were caused by issues with Amtrak's tracks. "We know we let them down," he said.
Moorman said he has asked the Federal Railroad Administration to join Amtrak in investigating all tracks at Penn Station and said he would personally lead a review of maintenance practices across Amtrak.
NJ Transit, which was also recently under federal review, is struggling with its own safety concerns.
From January 2007 through June 2016, it ranked second to Amtrak for the most train accident reports nationwide for commuter railroads. NJ Transit had 271 accidents, or 18 percent of the total, compared with Amtrak's 44 percent, according to data from the U.S. Federal Railroad Administration Office of Safety Analysis.
The rankings in part reflect the heavy use of rail transit in the U.S. Northeast compared with other parts of the United States.
(By Laila Kearney and Hilary Russ; Editing by Daniel Wallis and Bernadette Baum)