New Home Sales Slide 7% in December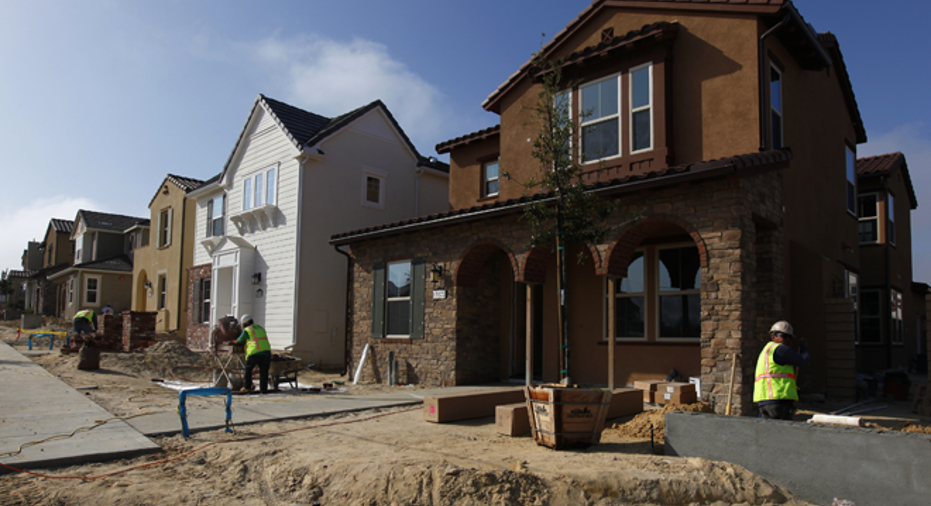 Sales of new U.S. single-family homes fell more than expected in December, but lean inventories and steady price gains suggested sufficient strength in the housing market to support the economy.
Other data released on Monday showed that the private sector maintained its growth pace in January.
The Commerce Department said new home sales fell 7.0 percent to a seasonally adjusted annual rate of 414,000 units. Sales were at a 445,000-unit pace in November.
Economists polled by Reuters had expected sales, which are measured when contracts are signed, to slow to a 457,000-unit pace in December.
The second straight month of declines in sales was likely payback after October's outsized 14.9 percent increase and may have reflected some drag from cold weather that blanketed most parts of the country last month.
Sales in the Northeast, which was hard hit by frigid temperatures, tumbled 36.4 percent to their slowest pace since June 2012. Home sales are traditionally weak during the winter, and last month's cold snap could have exaggerated the magnitude of the slowdown.
Though new home sales stumbled in the summer in the aftermath of a spike in mortgage rates, they have largely weathered the higher home loan costs against the backdrop of tight inventories and improving labor market conditions.
Housing is expected to have contributed significantly to economic growth last year, through residential investment and rising home prices that have boosted the net worth of households, allowing for greater discretionary spending.
U.S. Treasuries prices pared earlier losses and stocks were trading lower after the data.
Separately, financial data firm Markit said its January "flash" or preliminary services sector PMI rose to 56.6 from 55.7 last month. It was the strongest reading since last September's 57.7.
A reading above 50 signals expansion in economic activity.
"U.S. service providers reported a busy January, providing an important signal that the economy remains in good health at the start of the year," said Markit chief economist Chris Williamson.
For all of 2013, a total of 428,000 single family homes were sold. That was the most since 2008 and represented a 16.4 percent increase from the 2012.
Last month, the supply of houses on the market fell 2.8 percent to 171,000 units. That was the lowest since July.
The median price of a new home last month rose 4.6 percent from December 2012. New home prices rose 8.4 percent in 2013, the largest increase since 2005.
For all of 2013, the median new home price was $265,800, the highest on record.
At December's sales pace it would take 5.0 months to clear the supply of houses on the market. That was up from 4.7 months in November. A supply of 6.0 months is normally considered a healthy balance between supply and demand.