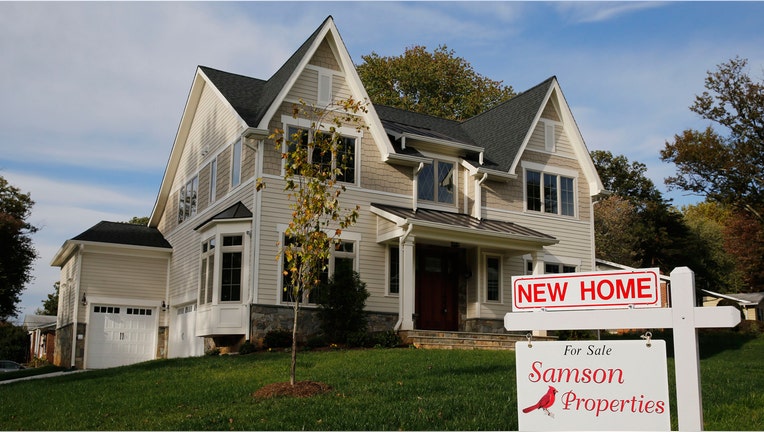 New U.S. single-family home sales in November rose less than expected and the prior month's increase was revised down, suggesting some loss of momentum in the housing market.
The Commerce Department said on Wednesday sales increased 4.3 percent to a seasonally adjusted annual rate of 490,000 units. October's sales pace was revised down to 470,000 units from the previously reported 495,000 units.
Economists polled by Reuters had forecast new home sales, which account for about 9.3 percent of the housing market, rising to a rate of 505,000 units last month. Sales were up 9.1 percent compared to November of last year.
Despite the signs of some loss of momentum, last month's increase in new home sales should help allay concerns of an abrupt slowdown in activity after a report on Tuesday showed a surprising plunge in homes resales.
Sales of previously owned homes tumbled 10.5 percent in November, according to the National Association of Realtors.
Realtors and economists blamed the large drop on new regulations that were delaying contract closings.
New home sales are counted when contracts are signed, meaning they likely were unaffected by the new mortgage disclosure rules, which have lengthened the closing time for home purchase contracts.
A rebound in sales of existing home sales is expected in December as the housing market remains supported by a tightening jobs market, which is gradually lifting wages.
New home sales tumbled 28.6 percent in the Northeast, but retained the bulk of October's 84.2 percent surge. Sales rose 4.5 percent in the populous South and jumped 20.5 percent in the Midwest. They fell 8.6 percent in the West.
The inventory of new homes on the market increased 2.2 percent to 232,000 last month, the highest since January 2010.
While builders have ramped up construction, in part encouraged by high prices, the supply of new homes remains less than half of what it was at the height of the housing boom.
At November's sales pace it would take 5.7 months to clear the supply of houses on the market, down from 5.8 months in October. The median price of a new home increased 0.8 percent from a year ago to $305,000.
(Reporting by Lucia Mutikani; Editing by Paul Simao)