New Home Sales Rebound in April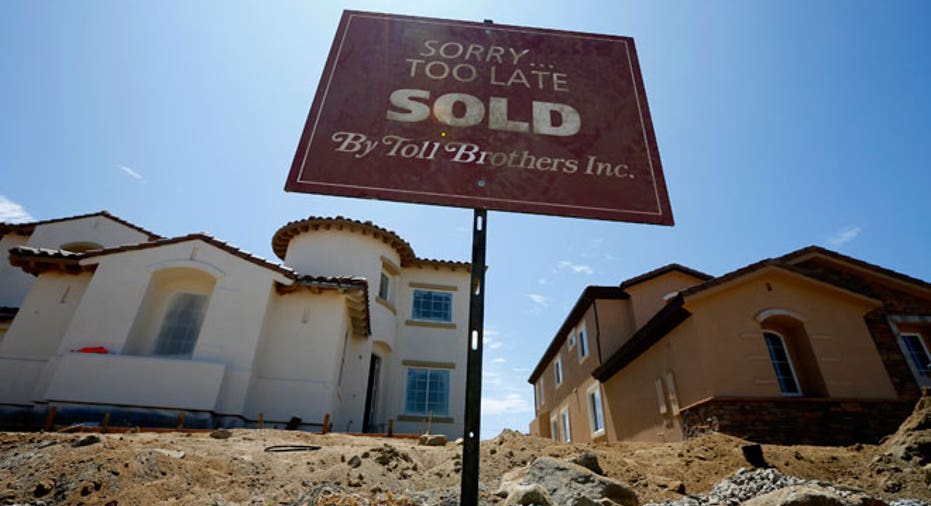 Sales of new U.S. single-family homes rose more than expected in April and the stock of houses on the market hit a 3-1/2 year-high, a sign the sputtering housing recovery may be poised to regain steam.
The Commerce Department said on Friday sales increased 6.4% to a seasonally adjusted annual rate of 433,000 units, ending two straight months of declines.
March's sales pace was revised up to 407,000 units from a previously reported 384,000 units.
The government made revisions to the model it uses to adjust the data for seasonal fluctuations, which affected only the monthly data.
Economists polled by Reuters had forecast new home sales at a 425,000-unit pace last month. Compared to April last year, sales were down 4.2%.
A run-up in mortgage rates last year and rising home prices, which have outpaced wage growth, are weighing on housing. Home sales are also being hampered by a shortage of properties.
But there are signs a turnaround is imminent.
Sales of previously owned homes increased in April and the inventory of houses was the highest in nearly two years, a report showed on Thursday.
According to Freddie Mac, the fixed 30-year mortgage rate fell to an average of 4.14% this week, a near seven-month low, from an average of 4.20% the prior week. That should help to improve affordability.
Last month, new home sales jumped in the Midwest to their highest level since November 2007. Sales also rose in the South, but were flat in the West. In the Northeast, sales recorded their largest decline since October 2012.
The inventory of new houses on the market increased 0.5 percent to 192,000 units, the highest level since November 2010. While the stock of new houses on the market has come off a record low hit in July 2012, it remains less than half of its pre-recession level.
At April's sales pace it would take 5.3 months to clear the supply of houses on the market, down from 5.6 months in March. With inventories improving, the median price of a new home last month fell 1.3% to $275,800 from April last year.