New Home Sales Fall 11.5% in September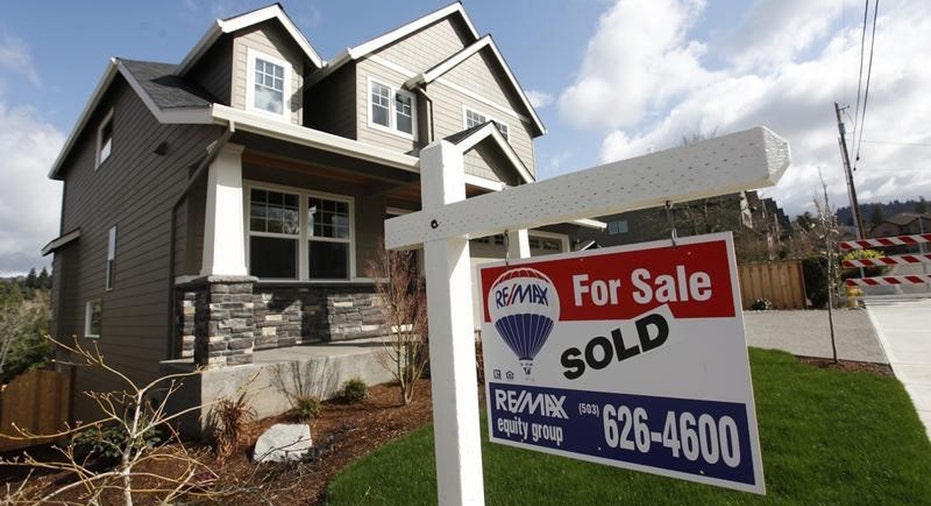 Sales of newly built homes fell in September, suggesting a segment of the housing market could be cooling.
Purchases of new single-family homes fell to a seasonally adjusted rate of 468,000 in September, the Commerce Department said Monday, down 11.5% from August's downwardly revised rate of 529,000.
The reported figure has a margin of error of plus or minus 11.3%.
Economists surveyed by The Wall Street Journal had expected a figure of 555,000.
September's pace of newly built home sales is up 2% from September a year ago.
There were 5.8 months' supply of newly built homes in September, the highest level since July 2014. The number of homes for sale at the end of September stood at 225,000, the most since March 2010.
The median sales price of new homes stood at $296,900, up from $261,500 a year ago.
New-home sales figures are volatile and frequently revised. Despite September's drop, 2015 has still seen a significant improvement in the overall rate of new home sales. The year-to-date rate of new home sales, not seasonally adjusted, is up 17.6% from the same period a year ago.
Whether the housing market can continue its recovery in the face of domestic and global headwinds remains to be seen.
Sales of existing homes rose 4.7% in September to the second-highest pace in eight years, as continued low interest rates and pent-up demand supported the housing recovery. Existing-home sales account for about 90% of the residential real estate market.
U.S. home building rebounded in September after two straight months of declines, the Commerce Department said last week, largely due to a sharp increase in construction of apartments and other multifamily housing. And a gauge of home-builder sentiment rose to a 10-year high in October, a sign of momentum for a key sector of the economy.
But homebuilders have reported labor shortages as many construction workers who lost jobs during the recession moved on to other industries or left the labor market altogether.
The pace of job creation slowed in September, with employers adding just 142,000 jobs, and an average of 167,000 a month over the past three months. That three-month rate was the slowest pace since February 2014.
Some factors remain supportive, such as a decision in September by the Federal Reserve not to raise short-term interest rates, which would have likely caused mortgage rates to rise. But wage gains have been muted over the recovery, despite steady job creation over the past six years. That makes it harder for potential buyers to save for a down payment on a home, especially in regions like the South and West, where home prices have risen fast over the past year.