New Home Sales Cool in February Amid Harsh Winter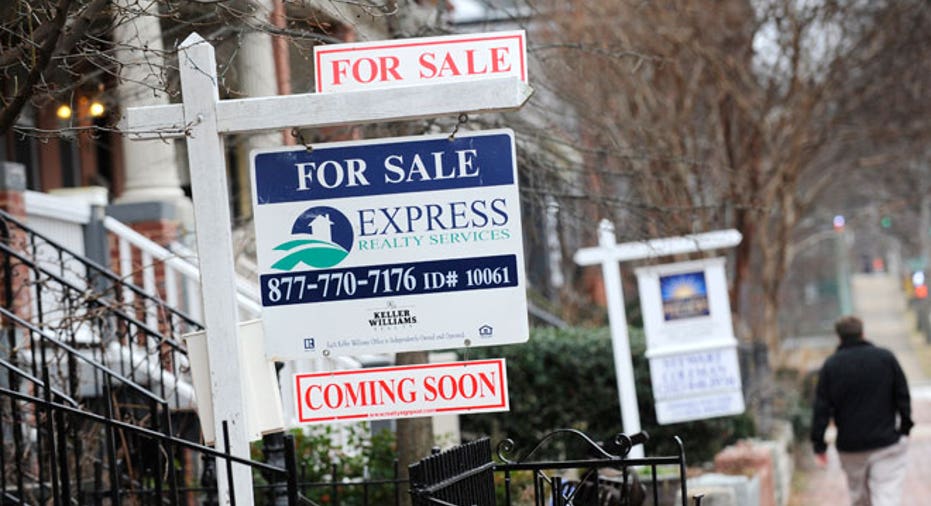 Sales of new U.S. single-family homes fell more than expected and hit a five-month low in February, pointing to continued weakness in the housing market.
The Commerce Department said on Tuesday that sales fell 3.3 percent to a seasonally adjusted annual rate of 440,000 units, the lowest level since last September.
January's sales were revised down to a 455,000-unit pace from the previously reported 468,000-unit rate.
Economists polled by Reuters had forecast new home sales at a 445,000-unit pace in February. New home sales fell 1.1 percent compared with February 2013.
Last month's drop brought new home sales in line with other data such as home resales and building activity that have offered a downbeat picture of the housing market.
Some of the housing slowdown has been blamed on an unusually cold and snowy winter. But the sector, the main channel through which the Federal Reserve has sought to stimulate the economy via monthly bond purchases, lost momentum last summer following a run-up in mortgage rates.
A dwindling supply of homes for sale and soaring house prices have also weighed. But a recovery is expected later this year as household formation accelerates after abruptly slowing in 2013.
Last month, sales in the Northeast tumbled 32.4 percent, the biggest decline since October 2012, indicating severe weather continued to hurt activity. Sales fell 1.5 percent in the South, which experienced harsh weather. They surged 36.7 percent in the Midwest, but fell 15.9 percent in the West.
Though the supply of new houses on the market hit the highest level since December 2010, inventory remains low. At February's sales pace it would take 5.2 months to clear the supply of houses on the market.
That was up from 5.0 months in January and the most since last September. A supply of 6.0 months is normally considered a healthy balance between supply and demand.
The median price of a new home last month fell 1.2 percent from February 2013. It was the biggest drop since June 2012.
(Reporting by Lucia Mutikani; Editing by Andrea Ricci)