Netanyahu Presses for More Sanctions Against Iran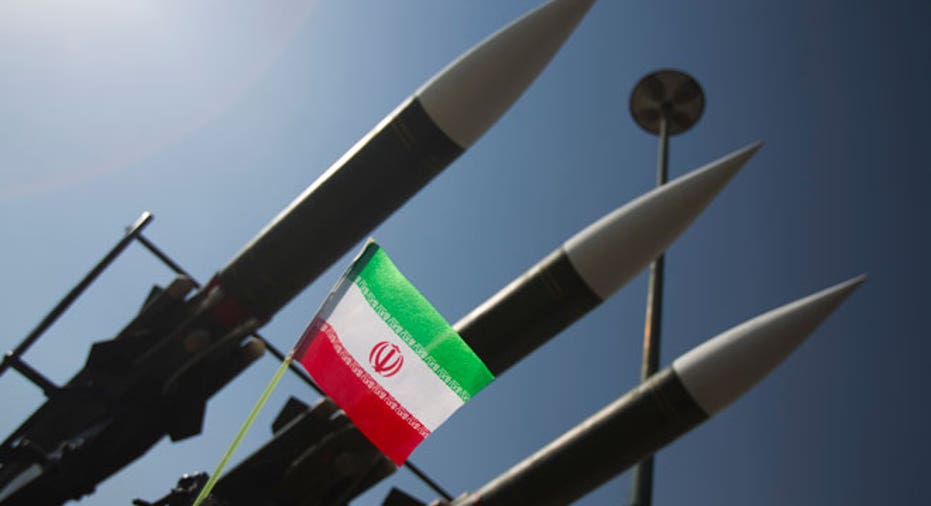 Israeli Prime Minister Benjamin Netanyahu on Monday urged Western leaders to follow U.S. President Donald Trump in imposing fresh sanctions against Iran.
Speaking in London, where he met with his U.K. counterpart, Theresa May, Mr. Netanyahu said responsible countries should follow the U.S.'s lead to counter alleged Iranian aggression.
"Iran seeks to annihilate Israel. It says so openly. It seeks to conquer the Middle East, it threatens Europe, it threatens the West, it threatens the world. And it offers provocation after provocation," Mr. Netanyahu said.
"That's why I welcome President Trump's insistence of new sanctions against Iran. I think other nations should follow soon, certainly responsible nations."
Tehran recently test-launched a ballistic missile, drawing condemnation from the new administration in Washington, which imposed a raft of new sanctions against dozens of Iranian-linked entities on Friday.
Iran was also listed among the seven countries whose citizens have been denied access to the U.S. under Mr. Trump's controversial travel ban.
Senior U.S. officials said the sanctions marked the beginning of an escalating campaign to confront Tehran in the Middle East and restrain its military capabilities.
Mr. Netanyahu is scheduled to visit the White House on Feb. 15 for talks with Mr. Trump.
Speaking alongside Mr. Netanyahu on Monday ahead of their formal discussions, Mrs. May said she was willing to discuss Iran but didn't say whether the U.K. would support a tougher stance against Tehran.
A spokeswoman for Mrs. May said after the two leaders met that the British prime minister "was clear that the nuclear deal is vital and must be properly enforced and policed, while recognizing concerns about Iran's pattern of destabilizing activity in the region."
The U.K. is one of the parties to the 2015 deal under which Iran agreed to limit its nuclear program in exchange for an easing of international sanctions. Mr. Trump has criticized that accord and threatened to renegotiate it.
Shmuel Sandler, a political science professor at the Begin Sadat Center for Strategic Studies at Israel's Bar Ilan University, said Mr. Netanyahu would discuss the framework of a U.S.-England-Israel axis against Iran.
Monday's talks covered trade and bilateral ties between Israel and the U.K., cybersecurity cooperation as well as the Middle East peace process and other regional issues, Downing Street said.
Mrs. May stressed the U.K.'s "firm commitment" to a two-state solution to the long-running Israeli-Palestinian conflict, her spokeswoman said. She also reiterated the U.K's opposition to Israeli settlement-building in the West Bank and other disputed territories
Israel's parliament, or Knesset, voted on Monday evening to legalize thousands of Jewish homes in the West Bank built on Palestinian-owned land.
On trade, the U.K. is eager to line up potential free trade deals ahead of its formal departure from the European Union, scheduled for early 2019.
The two leaders agreed to establish a working group to prepare the ground for a post-Brexit free-trade agreement, Downing Street said.