NBA's LeBron James, Adam Silver address Trump remarks on MLK Day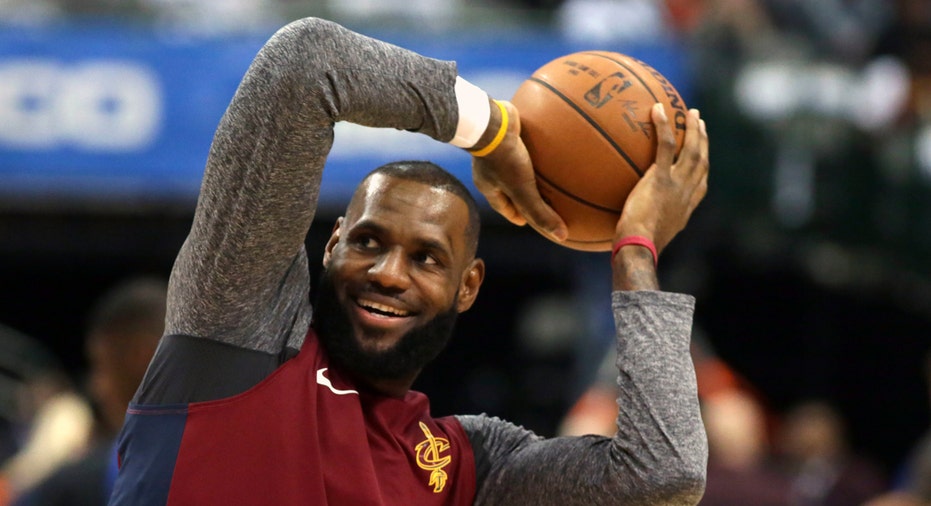 Cleveland Cavaliers star LeBron James and NBA Commissioner Adam Silver each addressed President Donald Trump's recent behavior on Monday, days after the president made disparaging remarks about immigrants from what he called "[expletive] countries."
"The state of racism will never die, but what we cannot do is allow it to conquer us as people," James said while reflecting on Martin Luther King Day on Monday, according to ESPN. "The guy in control has given people and racism, and negative racism, an opportunity to be out and outspoken without fear. And that's the fearful thing for us because it's with you, and it's around every day, but he's allowed people to come out and just feel confident about doing negative things."
James has been a frequent critic of Trump since he assumed office after the 2016 election. The Cavaliers star previously ripped Trump last August over his handling of white supremacist protests that turned violent in Charlottesville, Virginia.
Trump drew widespread criticism last week after the Washington Post reported the president referred to Haiti, El Salvador and some African nations as "[expletive] countries" during a private meeting on immigration reform. Trump denied using that language and told reporters on Sunday that he is "not a racist."
"I am the least racist person you have ever interviewed. That I can tell you," Trump said.
Toronto Raptors executive Masai Ujiri, a native of Nigeria, was one of many prominent figures to publicly criticize Trump for his apparent remarks. Commissioner Silver addressed Ujiri's harsh words for Trump during an interview with reporters this week.
"I certainly understand how upset [Ujiri] is as an immigrant to this country and Canada," Silver told ESPN. "I think for him, someone who does so much in his daily life to improve the life of Africans through his personal foundation, through our Basketball Without Borders program, it is discouraging. But Masai will not in any way be deterred from the work he is doing just as the league won't be."