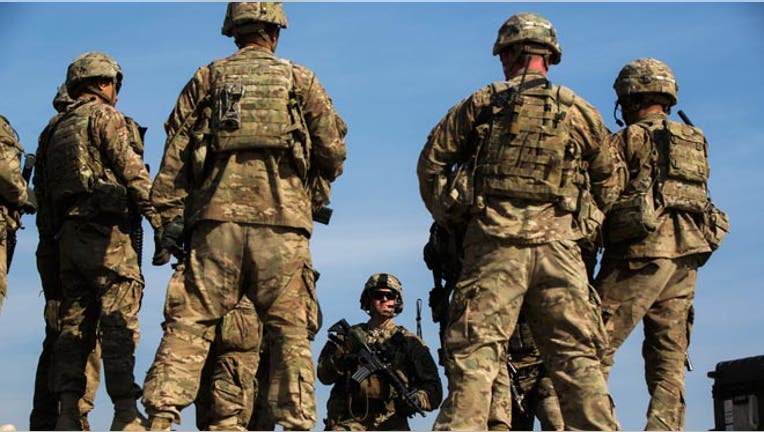 The North Atlantic Treaty Organization said Monday its members have increased military spending and would focus more on fighting terrorism, two key demands of the Trump administration.
In its annual report, the alliance said 23 members increased military spending last year, though in a majority of European countries that spending remains below NATO's goal of 2% of gross domestic product. The alliance's total spending last year also was well below the level in 2009, when it began a six-year drop.
During his presidential campaign, Donald Trump said European countries should pay a larger share for their defense. While critical of those comments at the time, NATO Secretary-General Jens Stoltenberg has embraced Mr. Trump's demand.
NATO diplomats say Mr. Stoltenberg has worked behind the scenes to encourage America's European allies to take a hard look at their budgets. NATO says the U.S. accounts for 46% of the alliance's economic output but 68% of its military spending.
In an interview on Monday, Mr. Stoltenberg said a timetable for plans to reach the 2% spending guideline could be adopted at a NATO summit in May, which the White House has said the president will attend.
"The proposal from some allies is to agree in May that by the end of the year, at the latest, we will have national plans," the NATO chief said. "We can foresee different ways of doing this. The thing is to have a stronger national commitment."
Mr. Stoltenberg said that reaching the 2% spending threshold by 2024 was a realistic goal for NATO members, citing Latvia, Lithuania and Romania for their increased military spending in recent years.
While attaining the goal will be more difficult for Germany and its much larger economy, he said, any boost in spending by Berlin will help security. U.S. and NATO officials have said that an increase in defense expenditures by Germany is crucial.
"Germany won't reach 2% within a few years, it will take some time," he said. "But of course if Germany starts to increase military spending, it will really make a difference because their economy is so big."
Five alliance members, including the U.S., currently spend at least 2% of their gross domestic product on defense, a number that is expected to climb to at least eight in 2018.
Mr. Trump has proposed a $54 billion increase in U.S. military spending. But Defense Secretary Jim Mattis has said that the U.S. could reduce its military commitment to Europe if countries don't increase their spending.
In addition to pushing alliance members to lay out more for defense, Mr. Trump and Mr. Mattis have said NATO needs take on a larger role in combating terrorism.
NATO officials believe that increasing intelligence-sharing and training in the Middle East and North Africa are the best way for the alliance to contribute to the fight against terrorism.
The alliance's command in Naples has been stepping up counterterrorism training courses for the militaries of Jordan, Mauritania, Morocco and Tunisia. In Tunisia, NATO also has been helping set up a new intelligence center.
"We have agreed to do more to project stability in our neighborhood," Mr. Stoltenberg said. "Including by training local forces to fight terrorism."