Mnuchin's Dodd-Frank reform advice fires up Sen. Warren, Dems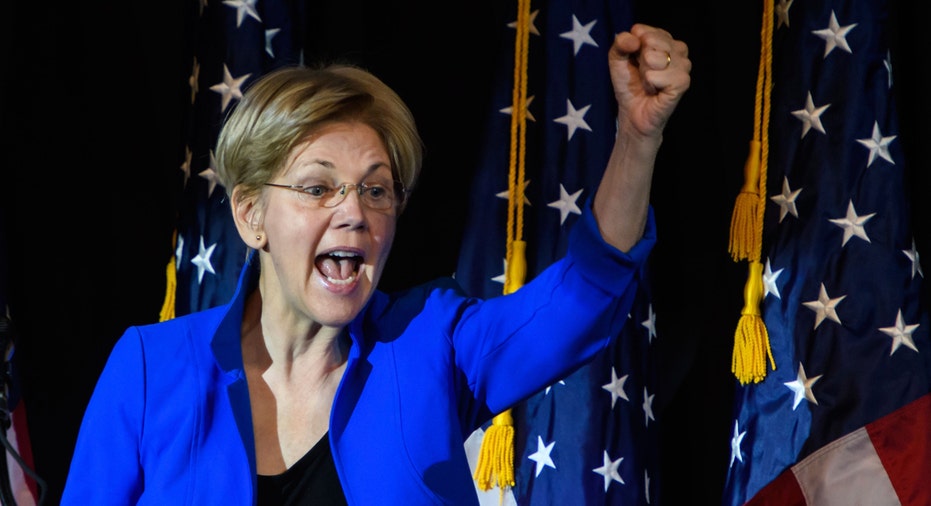 A new U.S. Treasury Department report is lighting a fire under Democrats, particularly Wall Street watchdog Sen. Elizabeth Warren (D-Mass.), who said Tuesday recommendations to weaken parts of Dodd-Frank, an Obama-era financial law, are "radical."
"This report calls for radical changes that would make it easier for big banks to cheat their customers and spark another financial meltdown. It comes as no surprise that Donald Trump and Steven Mnuchin - two men who were deeply involved in companies that cheated thousands of customers - would want to gut the agency that's held cheaters accountable and returned more than $12 billion to consumers," Sen. Warren said in a statement Tuesday.
Warren was referring to part of the Treasury's lengthy review, released late Monday, calling for an overhaul of the Consumer Financial Protection Bureau (CFPB). The Treasury's reform suggestions included reducing the agency's regulatory authority, giving President Trump power to remove the CFPB head and suggesting its budget be subject to the congressional appropriations process. The CFPB was created under Dodd-Frank and currently the head of the agency is largely answerable to no one.
"[The CFPB] is one of the few regulators that, at the moment, can't be removed by the president and, at the moment, doesn't have a board to see it … we think it's also improper that this is funded out of the Fed," Mnuchin said during an interview with FOX Business Tuesday.
Other recommendations listed in the Treasury Department's report include raising the current stress test threshold, set at $10 billion, to $50 billion and amending the Volcker Rule, which regulates speculative investments at banks. Overall, the assessment finds that Dodd-Frank has "had a disproportionate impact on the competitiveness and viability of community banks."
During a hearing before the Senate Banking Committee Tuesday featuring Secretary Mnuchin, Sen. Crapo (R-Idaho) praised the report and said regulations cost the economy $1.8 trillion each year. Secretary Mnuchin said if he were "king for a day" he would repeal Dodd-Frank entirely and start all over, a sentiment he echoed during his interview with FOX Business.
"We just think we've gone too far with Dodd-Frank after the financial crisis, so this is rolling back these reforms so that community banks, regional banks can thrive and people can get mortgages and loans," Mnuchin told FOX Business.
Mnuchin said the primary focus of the report, which was conducted in response to an executive order issued by President Trump in February, was to free up community and regional banks that have been crushed by overregulation in recent years.
Unfortunately for Democrats, if the White House decides to heed the Treasury's advice, many of the changes laid out in the extensive report can be accomplished without approval from Congress, according to Mnuchin.