Mnuchin pushes clean debt ceiling increase in latest plea for 'prompt' Congressional action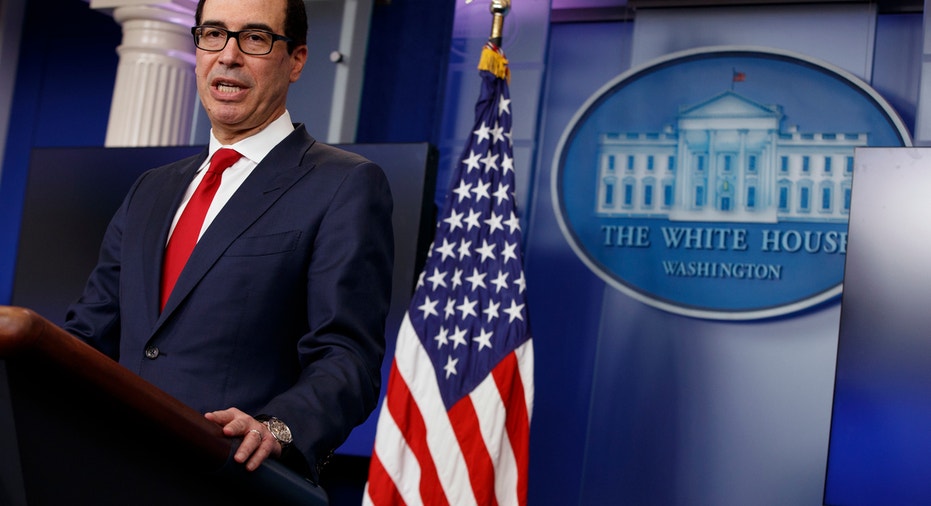 U.S. Treasury Secretary Steven Mnuchin addressed the urgent need for lawmakers to raise the debt limit promptly when they return from recess during a speech in Kentucky on Monday, strongly communicating his proclivity for a "clean" bill passed without spending reforms attached.
"Come the end of September my magic, super Treasury powers will run out and we need to raise the debt limit," Mnuchin said. "And it is my strong preference that there is a clean raise of the debt limit."
Unlike Mnuchin, some conservative Republicans, including Office of Management and Budget Director Mick Mulvaney – a known deficit hawk – favor attaching spending reform riders to the debt limit increase as a way to move toward a balanced budget over time. Mnuchin reiterated Monday that while he may be on board with those long-term goals, the debt limit is not the appropriate place to address them.
"Congress has the absolute right and the absolute obligation to oversee funding of the U.S. government and how we spend money," he said. "But as it relates to the debt limit, this is not about spending money. This is about paying for what we've spent and we cannot put the credit of the United States on the line. We are the reserve currency of the world, we are the major economy of the world."
President Obama temporarily suspended the debt ceiling until March 2017—since then the government has been paying its bills using "extraordinary measures." The worry now is how much longer it can sustain those measures, which, as indicated by Mnuchin, will be around Sept. 29.
A deal will raise the United States' borrowing authority in order to cover the annual deficit it accrues. It will also allow the government to continue routine payments, including Social Security benefits.
However, the GOP's failure to agree on health care reform last month has caused some concern about their ability to reach a consensus on other legislative issues. Senate Majority Leader Mitch McConnell (R-Ky.) emphatically stated Monday there was "zero chance" lawmakers wouldn't raise the debt ceiling in time. However, divisions within the administration regarding the best strategy for raising the United States' borrowing authority could intensify the debate.
"There are various thoughts about how to get something passed, but I don't think we've settled on how to move forward yet," Mulvaney told reporters in mid-June. "Will it be a clean debt ceiling vote? Will it be a debt ceiling vote with some type of reforms attached to it? I don't think we've settled on that."
Members of Congress return from their August recess the first Tuesday in September. They will have less than 20 working days to pass a bill before Mnuchin's "critical" deadline.