Mnuchin on Harriet Tubman's $20 bill: What he did and didn't say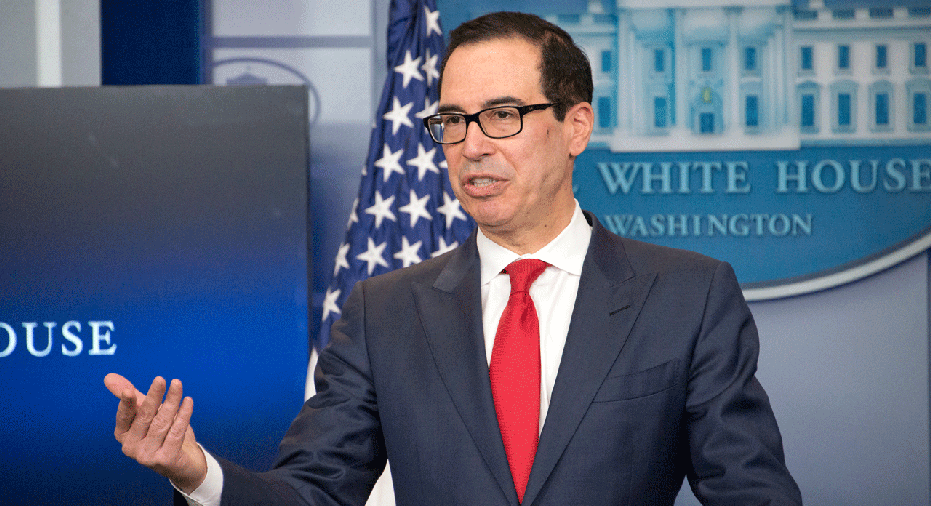 Treasury Secretary Steven Mnuchin declined to answer on Thursday whether he supported the Obama administration's commitment to put former slave and famed abolitionist Harriet Tubman on the $20 bill, saying it isn't his main priority at the moment.
"Ultimately we will be looking at this issue. It's not something I'm focused on at the moment," Mnuchin told CNBC when asked about the matter.
To be fair, Mnuchin has been concerned with raising the United States' borrowing authority before the country becomes unable to repay its dues. He has said that lawmakers have until Sept. 29 to strike a deal to increase the debt limit before cash runs out. The White House is also beginning a final push to pass a tax reform overhaul before the end of the current year.
However, in the past President Donald Trump has shown support for the current $20 bill, which features the seventh United States president, Andrew Jackson.
During a town hall interview with NBC News last year, he said that he thought it was "very rough" to remove someone from a bill. Trump added he thought "Harriet Tubman is fantastic" and "would love to leave Andrew Jackson and see if we can maybe come up with another denomination. Maybe we do a $2 bill."
The $20 bill featuring Tubman is not scheduled to be introduced until 2020, and will not be in circulation until 2026.
A Treasury Department spokesperson declined to elaborate further to FOX Business on Mnuchin's comments.