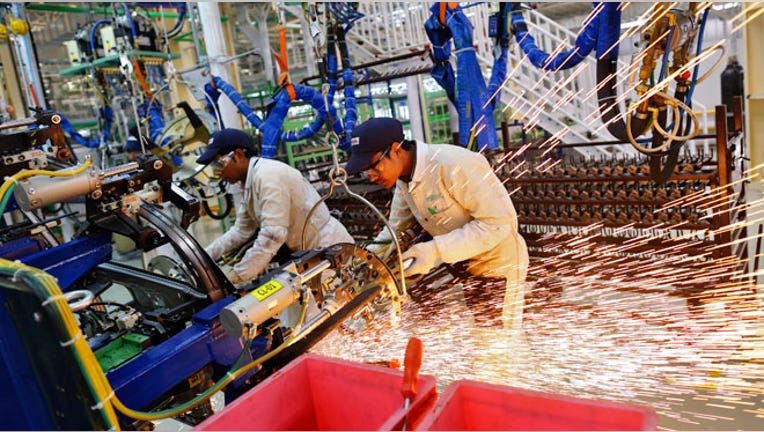 A widely watched barometer of the manufacturing heavy U.S. Midwest continues to indicate a slowdown in the economy.
The Chicago Business Barometer, also known as Chicago PMI, registered 46.3 in March--up from its 5-1/2-year low of 45.8--but still below 50, which points to contraction.
The barometer came in at 50.5 for the first quarter, down from 61.3 in the previous period. This is the index's lowest point for a quarter since the third quarter of 2009.
The March number suggests economic weakness is continuing beyond the wintry weather and labor problems at West Coast ports, which plagued February.
Philip Uglow, chief economist of MNI Indicators said, "There was some expectation that the barometer would bounce back in March following the sharp fall in February. Instead we are faced with a second consecutive sub-50 reading.
"While purchasers expect to see demand increase over the second quarter, for now the data point to a significant loss of momentum in the US economy during the first quarter," Mr. Uglow added.
Of the five subindexes that make up the barometer, only employment ended up above 50. Production, new orders, order backlog and supplier deliveries all remained in the realm of contraction.