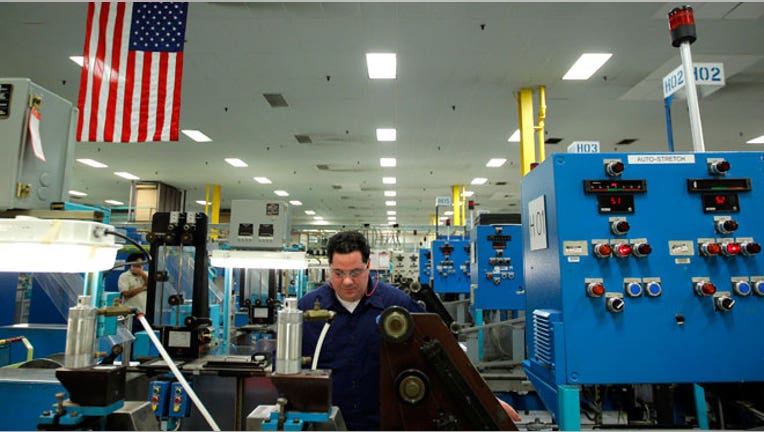 Mid-Atlantic manufacturers are expanding at a modest pace this month, according to data released Thursday.
The Federal Reserve Bank of Philadelphia said its index of general business activity covering the regional factory sector rose to 8.3 in August from 5.7 in July. In June, the index surged to 15.2--the best level of the year.
Economists polled by The Wall Street Journal expected the index to rise to 6.5 in August. A reading above zero indicates expansion whereas a reading below that level denotes contraction.
The Philadelphia report follows a weak survey released Monday by the New York Fed, which showed manufacturing conditions in the New York region contracted for the third time in five months and dropped to the lowest level since the recession.
Some of the Philadelphia Fed's subindexes gave up more ground in August after slipping in July, though most still suggest a continuation of modest expansion.
The new-orders index edged down to 5.8 after it eroded to 7.1 in July from 15.2 in June.
Pricing power continued to deteriorate. The prices-received index dropped to -4.9 from 1.7 last month, though the decline came as prices paid also fell. The prices-paid index declined to 6.2 from 20.2 in July.
Meanwhile, demand for labor improved, with the employees index rebounding to 5.3 from -0.4 in July. That is as the workweek index jumped to 8.5 from 4.0 last month.
The shipments index surged to 16.7 after it dropped to 4.4 in July, taking back the ground it had given up in June.
Manufacturers in the region are more optimistic about the next six months, according to the report.
The general business expectations index improved to 43.1 in August from 41.5 last month. Manufacturers in the region are planning for more capital-expenditures over the next six months--the capital-expenditures expectations index jumped to 18.4 from 7.7 in July.
However, the expected-employment index dipped to 21.5 from 22.2 in July.
The Philadelphia Fed district encompasses one of the more populated U.S. regions. Economists use the Fed surveys as clues to forecast the health of the national industrial sector as captured in the monthly manufacturing report released by the Institute for Supply Management, which will next be released on Sept. 1.