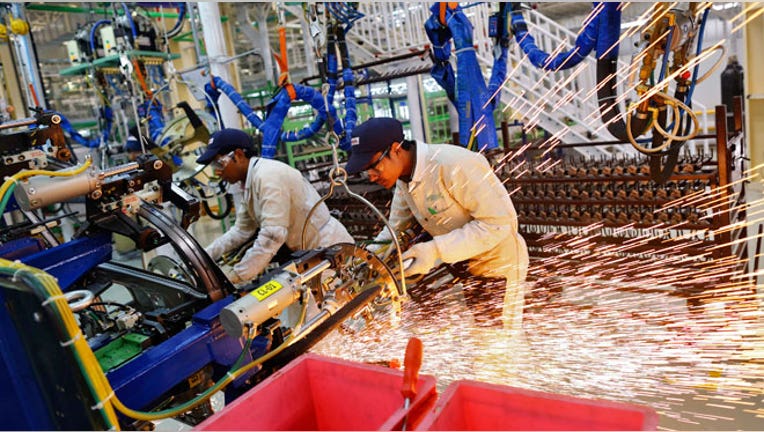 Mid-Atlantic manufacturers are expanding at a faster pace this month, according to data released Thursday. Employment picked up strongly.
The Federal Reserve Bank of Philadelphia said its index of general business activity covering the regional factory sector increased to 7.5 in April from 5.0 in March.
The April reading was just above the 7.2 expected by economists surveyed by the Wall Street Journal. Readings under zero denote contraction, and above-zero readings denote expansion.
The Philadelphia Fed report is the second of several factory surveys conducted by Fed district banks. On Wednesday, the New York Fed unexpectedly reported a slight contraction in business conditions and new orders among manufacturers in its region.
In the Philadelphia district, the mood was more upbeat although the subindexes in April remain subdued.
The new orders index slowed to 0.7 this month from 3.9 in March. The shipments index rebounded to a still weak -1.8 from -7.8 in March.
The employees index, however, jumped to 11.5 this month compared with 3.5 in March and 3.9 in February. The workweek index advanced to 3.4 from -11.4.
Cost pressures remain contained and few companies are raising their own selling prices. The prices-paid index fell to -7.5 from -3.0 in March. The prices-received index edged up to -4.1 from -6.4.
Philadelphia manufacturers are far slightly more optimistic about the next six months.
The general business expectations index edged up to 35.5 from 32.0 in March. The expected employment index increased to 20.6 from 14.4.