Mid-Atlantic Manufacturing Activity Cools in September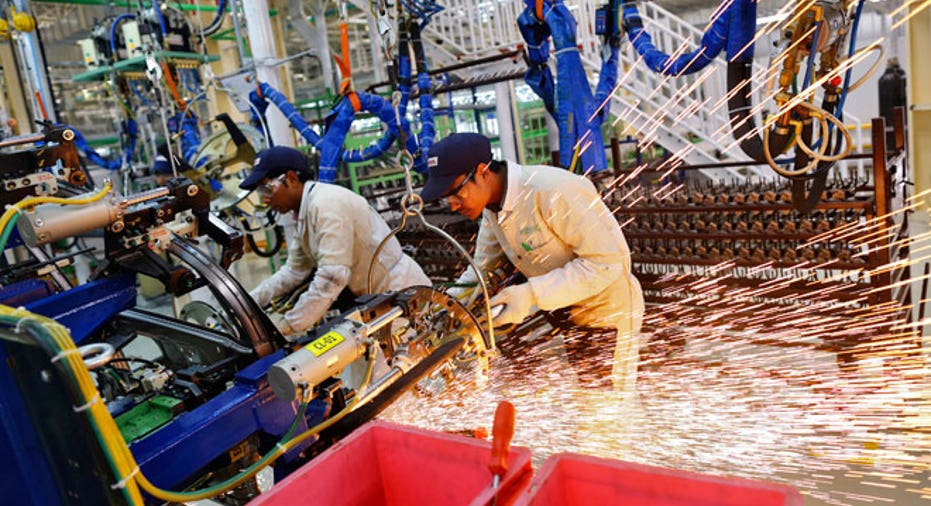 Mid-Atlantic manufacturers continue on an expansion path this month, according to a survey released Thursday by the Federal Reserve Bank of Philadelphia. The subindexes, meanwhile, generally strengthened.
The Philadelphia Fed's index of general business activity covering the regional factory sector slowed to 22.5 in September after it had unexpectedly jumped to 28.0 in August, which was the highest reading since March 2011.
Economists surveyed by The Wall Street Journal expected the latest index to drop to only 24.0. Readings under zero denote contraction, and above-zero readings denote expansion.
On Monday, the New York Fed said manufacturing conditions in its state this month jumped to the strongest level since October 2009. New orders and shipments in the Empire State increased, although employment sagged.
The reports suggest the nation's factory sector is ending the third quarter with some momentum. If so, increased manufacturing output would support overall economic growth in the fourth quarter.
Within the Philadelphia Fed survey, the subindexes generally looked stronger than the top-line index did.
The new orders index edged up to 15.5 from 14.7 last month. The shipments index jumped to 21.6 from 16.5.
Demand for labor was mixed. The employees index jumped to 21.2 in September from 9.1 in August. But the workweek index fell to 4.4 from 13.3.
Philadelphia area manufacturers report more cost pressures and more are trying to raise their own selling prices. The prices-paid index increased to 27.0 from 24.9 in August. The prices-received index more than doubled to 8.8 after it fell sharply to 4.2 in August from 16.8 in July.
Philadelphia manufacturers remain upbeat about the next six months.
The general business expectations index fell back to 56.0 after it had jumped to August's 66.4 level, which was the highest reading since June 1992.
The expected-employment index increased to 39.6 from 24.7.