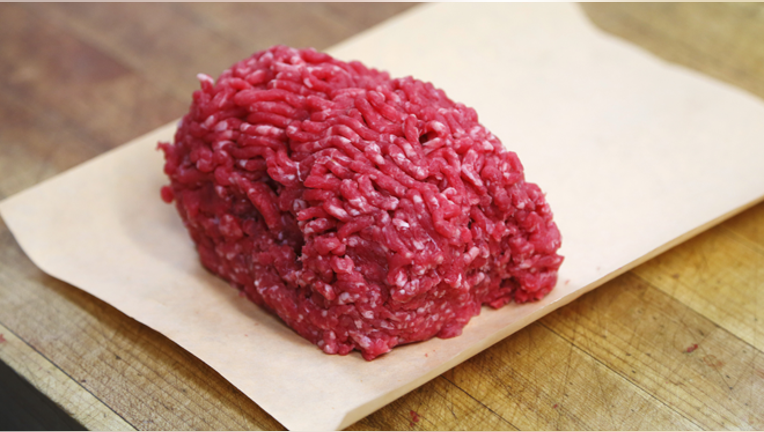 Americans snagging supplies for their Memorial Day bashes this year might be in for some serious sticker shock. That's because the prices of many of the usual grilling meats are up sharply from last year.
How Much Will Your Memorial Day BBQ Cost?
Meat prices jumped 8.4% in April from the year prior, according to data from the Labor Department. That compares to a much slimmer 1.9% rise in average U.S. hourly earnings.
Perhaps more alarmingly for grilling enthusiasts, some of America's favorite proteins are seeing even sharper surges. A pound of ground meat ran $3.81 on average nationwide in April, up a staggering 17% from $3.27 in the same month in 2013. Want to throw some bacon on top of your burger? That'll cost you $5.69 a pound, up 16% from the year prior.
You'll find little reprieve in steak, which will set you back $6.97 a pound, up 12% from 2013. Prices for tomatoes grew sharply as well, along with American cheese. On the plus side, bread, lettuce and potato chips cost a little less than they did last year.
Supply, Demand Storm Strikes
It turns out a perfect storm of supply-and-demand factors is hitting just as grilling season kicks off.
Michael Baker, a beef cattle extension specialist at New York's Cornell University, said on the supply side, the U.S. cattle herd is at a 61-year low. That means the number of cows available for slaughter to turn into beef is already tight.
On top of that, a painful drought has swept across close to half of the contiguous U.S., hitting many regions where livestock live and crops grow. In fact, the Department of Agriculture estimates 45% of the domestic cattle inventory was in a drought zone as of May 20.
"There isn't enough feed and in some cases enough water," Baker said, adding "feed prices have exacerbated the problem."
With plant supplies already low from the drought, farmers have preferred growing food and ethanol crops in favor of hay, which cows eat. Plus, the pasture area available for cattle to graze remains low.
Then, of course, there's the demand side of the equation.
For one, the U.S. export market remains "strong," according to Baker. The U.S. exported 582.9 million pounds of beef from  January through March, up 5% from the same period in the year prior, according to the USDA. Japan, Mexico and China were the three biggest export markets – and all three saw year-over-year increases.
At the same time, as summer approaches, consumer taste tends to shift from roasts and steak to ground beef, according to Baker. This year the seasonal effect is amplified by high steak prices leading people to search for cheaper alternatives. As a result, ground beef prices are up about five percentage points more than steak.
The supply story isn't much better for pork products, like bacon and ribs. In addition to high feed prices, there's a nasty virus spreading across U.S. farms called Porcine Epidemic Diarrhoea. The scourge, which has been detected in 27 states, causes vomiting, diarrhea and death in between 50% to 100% of young pigs, according to the USDA. It generally isn't lethal for older pigs, and poses no threat to humans or food safety, the USDA said. Still, it's been enough to hamper the supply of hogs on the market, putting upward pressure on prices.
Chicken to the Rescue?
Chicken might actually be the savior this year and potentially next year, too.
The price of boneless chicken breasts climbed 4% to $3.39 a pound in April from the year prior. The jump was primarily caused by pricier feeds – especially as the price of corn rises. Still, chicken farmers have one key advantage: timing.
Baker said it takes about 18 months to bring cattle to market, while hogs take about a year to reach a point where they can be slaughtered and turned into pork. Chicken, on the other hand, take only a matter of weeks, so the supply can adjust considerably more quickly.
And it appears commercial meat processors are catching onto the trend.
"Protein supplies will remain tight through the summer grilling season as a result of constrained chicken breeding stock, a virus in the hog population and drought that has reduced grazing pasture for cattle," said Steve Stouffer, president for fresh meats at Tyson Foods, one of the world's largest meat processors, in a press release Wednesday. "The beef and pork supply and price dynamic this year and into 2015 are expected to drive more consumers to the relative value of chicken."
So as you go to light up the grill for the first time this summer, get ready to shell out more for your favorite land-dwelling proteins.