Mega donor Foster Friess battles against Steve Bannon's war on GOP establishment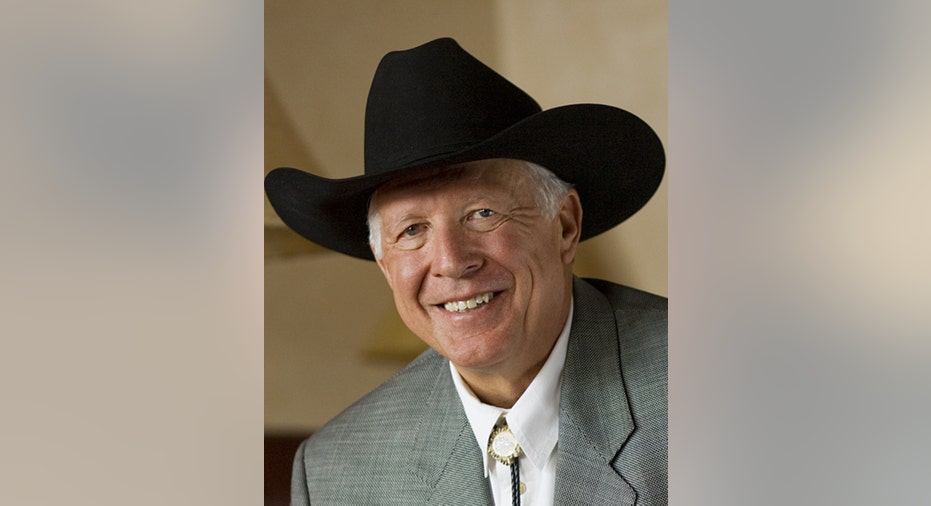 Steve Bannon has been reaching out to Republican donors to see if they will turn on their party's own leadership in the buildup to the 2018 midterm elections, but there's at least one mega financier who is taking a stand against Bannon's war on the GOP, FOX Business has learned.
Conservative mega donor Foster Friess said in an interview with FOX Business that he will not be joining Bannon's ranks in his fight against Republican leaders such as Sen. Mitch McConnell (R KY) because he believes the best way to pass legislation is to do it the conventional way: go after the opposing party.
"I can understand [the] frustrations of some of my fellow Republicans, but I believe they are wrong," Friess said in an email to FOX Business. "While Steve Bannon wants to replace Republican incumbents I want to champion the effort [and for] that money be devoted instead to replacing the ten Democrats in states where President Trump won. I do not intend to raise money to defeat fellow Republicans. My efforts will be spent on raising money to defeat Democrats so we have more Republicans to pursue our agenda," he added.
Friess, founder and former CEO of Friess Associates, an investment management firm based out of his home state of Wyoming, reportedly spoke with Bannon at the beginning of October. It's unclear if Friess expressed his views to him at the time.
A spokesman for Bannon did not return emails for comment.
Bannon has been on a warpath against the Republican establishment ever since he was forced out of the White House in August to then rejoin conservative media platform Breitbart News as its chairman, including a recent onerous promise to enact a "season of war" against GOP leadership at the Values Voter Summit on Saturday.
"There's a time and season for everything, and right now it's a season of war against a GOP establishment," Bannon said. "It's no longer acceptable to come and pat you on the head and tell you everything is going to be fine just to get those people in office."
Bannon picked up his first anti-establishment victory when he supported and advised Judge Roy Moore, an insurgent Republican, who beat the establishment candidate Luther Strange in the GOP primary to fill the Senate seat previously held by Jeff Sessions, Trump's current attorney general.
Friess's counterpunch to Bannon could be a big financial blow to his growing list of anti-establishment candidates, as he's been a key contributor for many political hopefuls. He was a big supporter for former presidential candidate Rick Santorum during his run for office in 2012, raising over $1 million through the Red, White and Blue Fund, a Super PAC supporting Santorum, according to the Center for Responsive Politics. He also contributed $100,000 to Mitt Romney's campaign through a PAC named Restore our Future.
Friess also addressed his pending decision on whether he will challenge Sen. John Barrasso (R-WY), whose term expires in January 2019. He insisted that if he chooses to run, it's nothing personal against the lawmaker from Wyoming.
"I am a fan of Senator Barrasso. My consideration is based on skill sets I developed while influencing people with $15 billion in assets to my management, skill sets that could be additive to the existing wise policies of my fellow Republicans," Friess said. "Better messaging, return of civility and untangling the health care logjam are my motivation; not that I am hell bent on replacing John Barrasso," he added.
Barrasso has become a target of Bannon's, who called him out by name in a recent interview with Sean Hannity on FOX News Channel. "Even safe incumbents like Barrasso and (Sen.) Deb Fischer (R-NE), they have to understand something — just voting is not good enough, you have to have a sense of urgency," Bannon said. "Nobody's safe, we're coming after all of them, and we're gonna win," he added.
It's still unclear if the former White House chief strategist's tactics against Republicans will be successful, or if they are supported by his old boss. President Donald Trump appeared to initially embrace Bannon's efforts on Wednesday but later seemed to say he was against some of his candidates.
"There are some Republicans that should be ashamed of themselves," Trump said at Wednesday's cabinet meeting. "So I can understand fully how Steve Bannon feels." At a press conference after meeting with McConnell, Trump said, "Some of the people that he may be looking at, I'm going to see if we talk him out of that because frankly they're great people."
Politico also reported on Thursday that Trump called three senators in Bannon's crosshairs, Sens. Barrasso, Fischer and Roger Wicker (R-MS), and offered to help them against any of their challengers.