Meet the Men Who Will Oversee Trump's Infrastructure Plan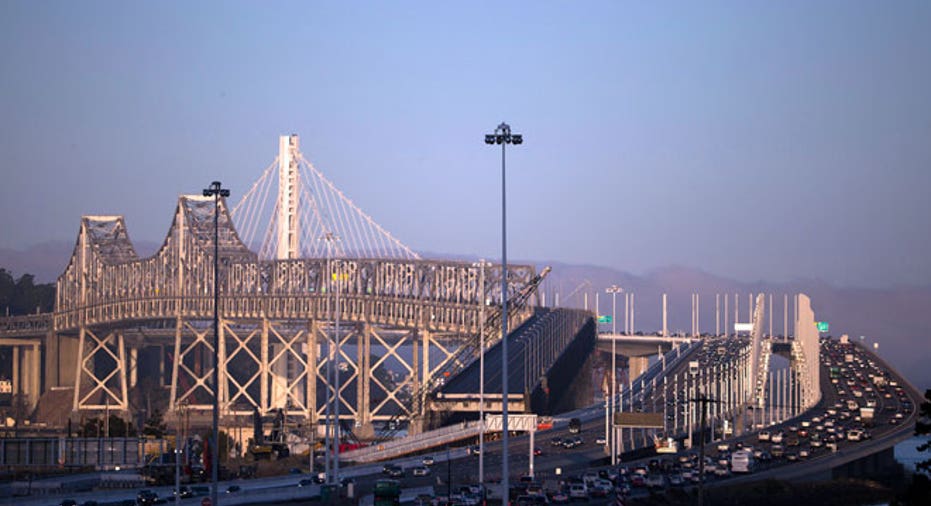 President-elect Donald Trump is planning to name real-estate developers Richard LeFrak and Steven Roth to head up a new council he is creating to monitor spending on his proposed $1 trillion plan to improve the nation's roads, bridges and other public works.
Mr. Trump said in an interview Friday with Wall Street Journal reporters and editors that he has asked the two New York-based developers, whom he has known for decades, to oversee the council of 15 to 20 builders and engineers. "They're pros," he said. "That's what they do. All their lives, they build. They build under-budget, ahead of schedule."
Mr. Trump said he had just met with Messrs. Roth and LeFrak. "They've already agreed to do it," Mr. Trump said.
Mr. LeFrak, one of the country's wealthiest developers, is known for sprawling master-planned projects such as Newport, a 400-acre project on the New Jersey waterfront opposite Manhattan. His current projects include a $4 billion mixed-use development in North Miami that he's building with the Soffer family of Florida, who have investments in such properties as the Fontainebleau Miami Beach.
Like Mr. Trump, Mr. LeFrak also comes from one of New York's real estate dynasties. The two are both in their early 70s and have known each other from the early days of their careers.
Over the years, Mr. Trump clashed with Mr. LeFrak's late father, Samuel LeFrak. But he and Richard LeFrak became close friends and often go out socially. Mr. LeFrak attended the Republican convention and watched the election returns from a special suite at the New York Hilton set up for Mr. Trump's top supporters and funders.
"Richard is truly outstanding," Mr. Trump wrote in his 1997 book, "The Art of the Comeback." "When I watch Richard in action, it's hard to believe that Sam could have produced such a guy."
Mr. Roth is chairman and chief executive of Vornado Realty Trust, a large real-estate investment trust that owns high profile office and retail property in New York, Washington, D.C. and other cities. Vornado controls two of Mr. Trump's most valuable assets: 30% stakes in office buildings at 1290 Sixth Avenue in Manhattan and 555 California Street in San Francisco.
Mr. Trump's annual pretax income from the two assets comes to roughly $22.7 million, according to a financial services firm's analysis last year of Vornado filings with the Securities and Exchange Commission.
Spokesmen for Messrs. LeFrak and Roth declined to comment.
Mr. Trump pledged during the campaign to embark on a roughly $1 trillion infrastructure program, saying the nation needs to rebuild crumbling roads and bridges, expand telecommunications networks, and repair aging water systems. The Trump campaign said investing in infrastructure would help stimulate employment and economic growth in the U.S.
Unlike previous stimulus efforts, however, Mr. Trump's infrastructure program would rely primarily on private investors, using new tax breaks to lure private capital for major construction projects. Trump allies Peter Navarro, who will be involved in trade issues in the new White House, and Wilbur Ross, who has been slated to become Mr. Trump's Commerce Secretary, said financing $1 trillion in projects would require an equity investment of $167 billion, and proposed an 82% tax credit for investors who participate in the program.
The private sector approach has been viewed skeptically by Democrats. Members of the Senate Commerce Committee, who elicited a pledge from Transportation Secretary designate Elaine Chao last week that the Trump infrastructure plan would also include direct federal spending.
Democrats argue direct spending is necessary to create jobs and ensure that the program doesn't fund only projects attractive to investors. Former advisers to President Barack Obama also noted that without any plan to pay for the tax credits, they would add to the deficit, while having a less effective stimulus effect on the economy than direct appropriation by the government.
Mr. Trump also will have to square his campaign pledge to ensure that infrastructure construction uses American steel and supplies with resistance to such requirements among some conservatives and Republicans in the Congress. Critics say "Buy American" provisions in procurement contracts can drive up costs, but Mr. Trump has insisted that his proposed spending plans will generate demand domestically.
In his interview with The Wall Street Journal, Mr. Trump said the council that Messrs. Roth and LeFrak will head will include the country's top builders and engineers. "Some of the projects they'll throw out. Some of the projects they'll expand. But all of the projects, they'll make sure we get a tremendous bang for the buck," Mr. Trump said.
Mr. Trump was critical of past infrastructure efforts for enriching contractors but not building anything. He said that Messrs. Roth and LeFrak "have a great nose, not only for pricing, but also for what you need and what you don't need."