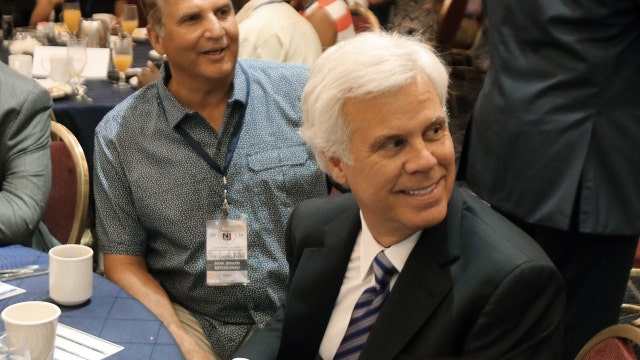 He is one of the most powerful Democratic leaders, particularly in the state of New Jersey, even though he's never held office.
"I was exposed to politics at a young age but I never had an interest in running for office," George Norcross III tells FOXBusiness.com.
Norcross is a multimillionaire businessman who serves as executive chairman at Conner Strong & Buckelew, one of the nation's premiere insurance, risk management and employee benefits consulting firms as well as chairman of the Board of Trustees of the Cooper Health System and Cooper University Hospital in Camden, NJ. He also helped to open MD Anderson Cancer Center at Cooper, one of the top cancer treatment hospitals in the country.
"A lot of great thing are happening in Camden. The city has been the most violent and the most poor in the country but in the last several years as a result of a wide variety of things involving public safety, public education and health initiatives, the city is starting to make a dramatic change," he adds.
And he wants everyone to see the changes happening, especially delegates at the Democratic National Convention, by hosting one of the largest entertainment events in convention history. Norcross says it's the perfect time to bring Camden out of the shadows as an example of what can be done to rebuild even the most troubled of our cities.
"Campbell Soup is still headquartered in Camden. MD Anderson Cancer Center at Cooper is the best cancer center in the country, if not the world," he adds. "Rutgers University is also about to make a dramatic expansion too."
The key, says Norcross, is public safety and it's one of the reasons you don't see protests happening in what is considered one of the poorest cities in the nation – with 32,000 below the poverty line.
"Camden is working together on public safety and families and neighborhoods are engaging in community public safety together."
Norcross, who is a member of the Democratic National Committee, says this election is extremely important especially with the loss of industrial and manufacturing jobs he's seen throughout his lifetime.
"What I have seen dramatically take place is the loss of our manufacturing and industrial business and that is so critically important for Americans. Not everyone is going to college or furthering their degree or engaging in a professional way of life. There is a need for an industrial and manufacturing base in this country."
He says technology has also been one of the biggest factors in job elimination in the U.S.
"I think that most people from both parties too don't recognize that the American public is extraordinarily angry," he adds. "It's reached a point today with both parties too by the rise of Senator Sanders and Donald Trump's rise that the public is looking for action. No longer words. They want action."
Norcross says he wants the next president to be a "Cheerleader in Chief," a person that promotes America and advocates for its success.
"If I were her [Hillary], I would go totally positive. I wouldn't talk about Donald Trump at all. I would talk about what I'm going to do, where I want to take the country and try to create a positive image for the future."