May Home Construction Data Paint Gloomy Picture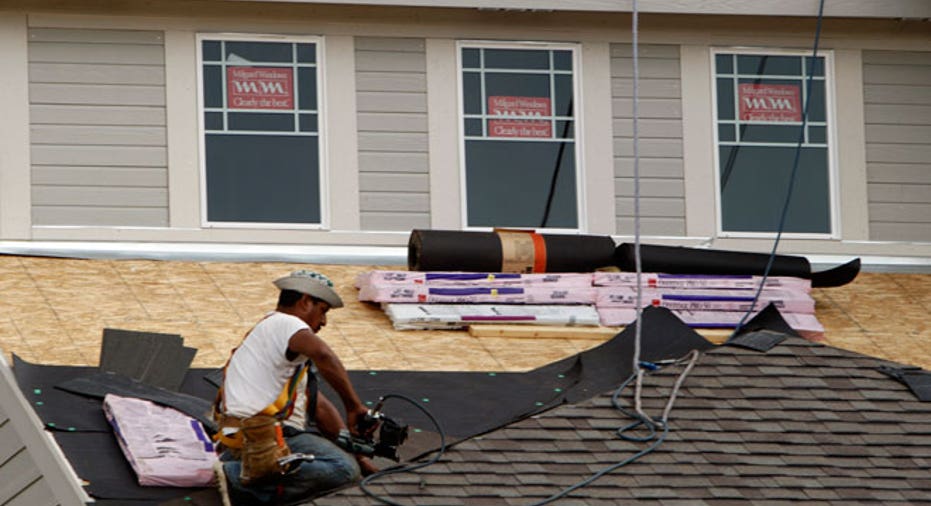 U.S. housing starts and building permits fell more than expected in May, suggesting the housing recovery will likely remain slow for a while.
Groundbreaking for homes fell 6.5 percent to a seasonally adjusted annual pace of 1 million units, the Commerce Department said on Tuesday.
March's starts were revised down to show a 12.7 percent increase instead of the previously reported 13.2 percent rise. Economists polled by Reuters had forecast starts slipping to a 1.03 million-unit rate last month.
Housing is struggling to regain momentum after a run-up in mortgage rates and hefty increases in prices stifled demand. A shortage of properties has also weighed on the sector.
Groundbreaking for single-family homes, the largest part of the market, fell 5.9 percent in May to a 625,000-unit pace, while starts for the volatile multi-family homes segment decreased 7.6 percent to a 376,000-unit rate.
Federal Reserve Chair Janet Yellen said last month there was a risk a protracted housing slowdown could undermine the economy.
Permits to build homes declined 6.4 percent to a 991,000-unit pace in May, pulling back from the 1.06 million units touched in April. Economists had expected permits to dip to a 1.05-million unit pace.
Permits for single-family homes rose 3.7 percent to a 619,000 unit-pace. They continue to lag groundbreaking, suggesting single-family starts could fall in the months ahead.
A survey on Monday showed confidence among single-family home builders increased in June, but fell short of reaching the threshold considered favorable for building conditions.
Permits for multi-family housing tumbled 19.5 percent to a 372,000-unit pace.
(Reporting by Lucia Mutikani; Editing by Paul Simao)