May calls for Brexit talks progress at EU summit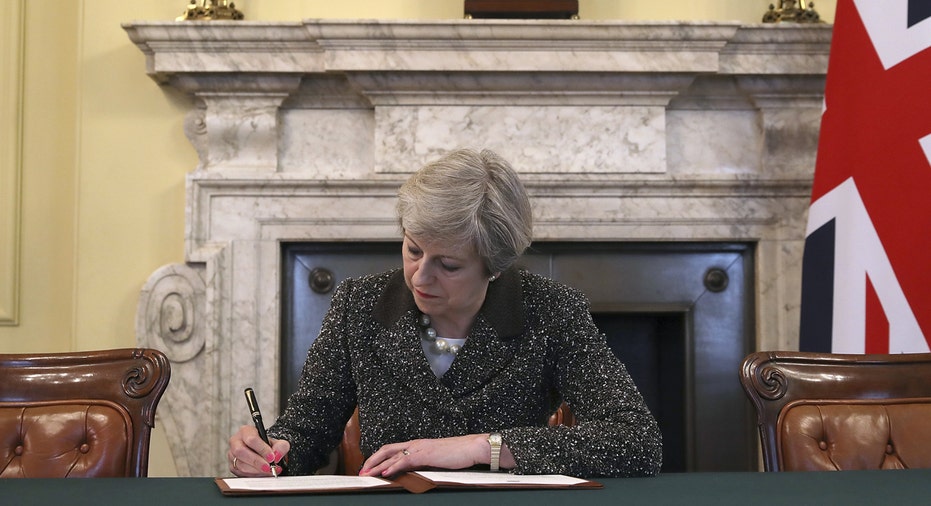 BRUSSELS (Reuters) - Prime Minister Theresa May said on Thursday that she would pledge continued British cooperation with the European Union on issues like defense and security after Brexit and looked forward to progress in talks on Britain's withdrawal in the coming weeks.
"I set out a few weeks ago in Florence a very bold and ambitious agenda and vision for our future partnership between the EU and UK," she told reporters on arrival at an EU summit in Brussels.
"At the heart of that remains cooperation on the key issues and dealing with the shared challenges that we face. That speech ... set out that ambitious vision and I look forward to us being able to progress that in the weeks ahead."
(Reporting by Alastair Macdonald and Gabriela Baczynska)