Martin Shkreli 'Pharma Bro' sentenced to seven years in prison for securities fraud
Martin Shkreli, the notorious "Pharma Bro" who raised the price of a potentially life-saving drug used by AIDS patients 5,000%, was sentenced Friday in a New York federal court to seven years for defrauding investors in two failed hedge funds.
Shkreli, 34, was convicted last August after a five-week trial of securities fraud and conspiracy. During the five-week trial prosecutors argued that he deceived his investors by not telling them when he made a bad stock bet that led to huge losses. In addition, they accused him of raising more money to pay off other investors or took money and stock from Retrophin, a pharmaceutical company he ran.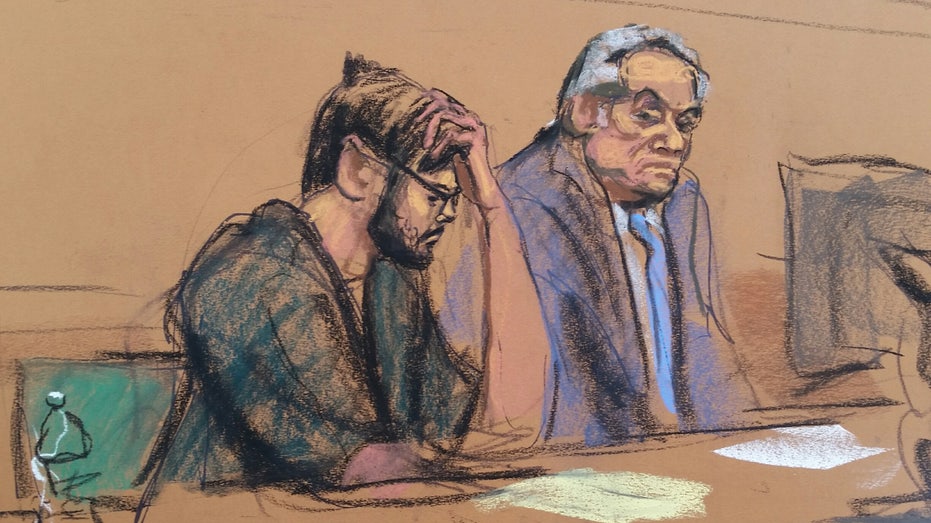 Court Sketches:11 & 12 Court Art/ Jane Rosenberg
Federal prosecutors had asked U.S. District Judge Kiyo Matsumoto to sentence Shkreli, 34, to at least 15 years in prison. His lawyers had asked for 12 months to 18 months behind bars.
Prosecutors had also told Matsumoto that Shkreli is on the hook for $7.36 million, saying he should have to forfeit such high-priced possessions as a one-of-a-kind Wu-Tang Clan album, a Picasso painting and an unreleased recording that he claims he owns, "Tha Carter V" by Lil Wayne.
Besides his social media persona as Pharma Bro, Shkreli gained notoriety when as CEO of Turing Pharmaceuticals he raised the price of its AIDS drug Daraprim to $750 from $13.50.
A month after his conviction, Matsumoto revoked Shkreli's $5 million bail and threw him behind bars after he offered a $5,000 bounty on Facebook for a strand of Hillary Clinton's hair.
Earlier this month Matsumoto granted prosecutors' request that Shkreli forfeit $7.36 million to the government. If he cannot come up with that amount of cash he may have to surrender his Wu-Tang Clan album and Picasso painting.