Marijuana Vote is Big Money This Election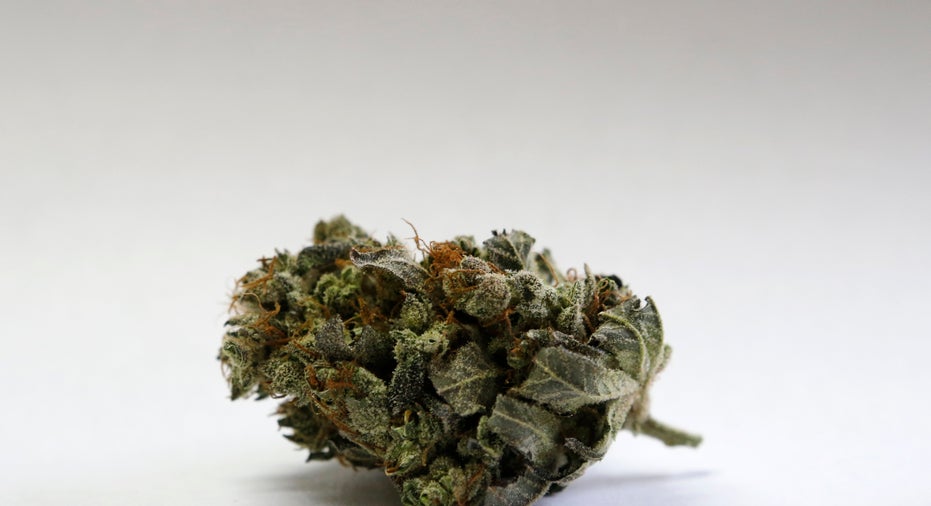 Update (11:55 p.m. ET): Residents of California voted Tuesday to approve a proposal to legal and regulate recreational pot use in the state, in a decision experts say could sway the overall debate on whether to legalize marijuana on a federal level.
Adults aged 21 and older are now permitted to legally posses up to one ounce of marijuana and grow up to six plants for personal use. Voters in Massachusetts approved a similar recreational pot measure. Arizona, Maine and Nevada are also considering legalization.
California's approval, coupled with previous legalization in Washington state and Oregon, means the entire West Coast has now approved the legal use of recreational pot. As America's most populous state and the world's sixth-largest economy, California holds considerable sway over the nation's marijuana debate and opens the legal pot market to millions of new customers.
Original story: The number of states that allow legal use of recreational marijuana could more than double on Tuesday, as voters consider measures that will define the national narrative for the legal pot industry.
Voters in Massachusetts, California, Nevada, Arizona and Maine will decide whether to legalize recreational pot use for adults. Early opinion polls showed support for approval in all five states, including comfortable majorities in California and Massachusetts, according to Reuters. Additionally, four other states – North Dakota, Arkansas, Florida and Montana – will vote on whether to legalize medical marijuana.
Proponents of legalization argue that taxation and regulation of the pot industry on the federal or state level would be a massive source of income for the government. A vote in favor of legalization in California would broaden the legal market for the state's 39 million residents and set the tone in the overall push to destigmatize pot.
"Potentially increasing adult use from four to nine states in one day provides a strong indication of where the American public is on this issue," Robert Hunt, president of Florida-based biopharmaceutical company Teewinot Life Sciences, told FOXBusiness.com. "With that in mind, California is certainly the state that is being monitored most closely due to the fact that it represents 12% of the American population."
The combined market for legal recreational and medical marijuana is projected to reach $6.7 billion in 2016 and reach $21.8 billion by 2020, according to a report by the ArcView Group and New Frontier. A separate December 2015 report by Bank of America's Merrill Lynch valued the medical marijuana industry alone at $2.9 billion.
A joint poll conducted by the Los Angeles Times and the University of Southern California showed 58% of voters in favor of the legalization initiative, which would allow the state government to regulate and tax marijuana sales. Support is also strong in Massachusetts and Maine, while the votes in Arizona and Nevada are expected to be tighter.
A pro-vote in California would pave the way for a reconsideration of marijuana's status at the federal level, according to Sam Mendez, executive director of the University of Washington's Cannabis Law and Policy Project.
"California is also known for being a policy-pioneer state…the rest of the country often follows its lead," Mendez said. "If California should pass Proposition 64, you can expect some form of federal reform within the next two or three years. I don't think the whole country is going to legalize, but I don't think cannabis will keep the same illegal status that it has had for decades."
Entering Tuesday's votes, recreational pot use is already legal is Washington state, Colorado, Oregon, Alaska and the District of Columbia. Twenty-five states allow the legal use of medical marijuana.
Colorado, the first state to legalize recreational pot use, raised nearly $70 million in tax revenue from July 1, 2014 to June 30, 2015, according to the state's department of revenue.
Further legalization would be a major boon to pharmaceutical companies invested in medical marijuana.
"This space will have the acceptance of both the FDA and the DEA and physicians will prescribe, rather than recommend, specific medicines that insurance companies will allow to go through co-pay," Hunt said. "In the next five years, this industry could top $50 billion a year in top line even if federal legalization of the plant never happens. This is the sector that investors should be most closely watching."