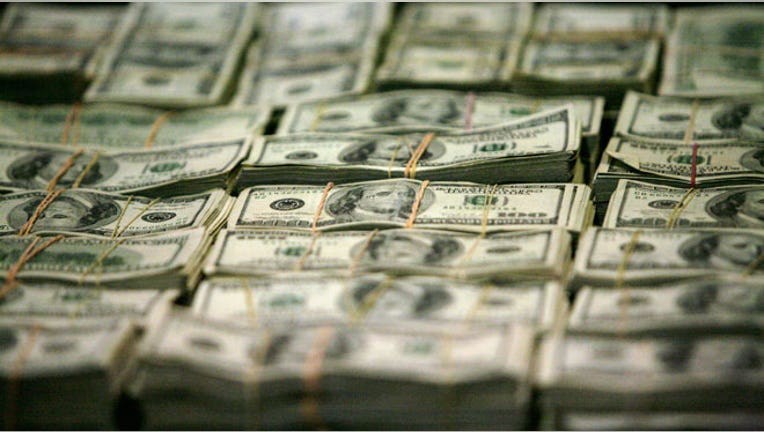 U.S. consumer spending rose in March as households stepped up purchases of durable goods, suggesting the economy was regaining some momentum after almost screeching to a halt in the first quarter.
The Commerce Department said on Thursday that consumer spending increased 0.4 percent last month after rising 0.2 percent in February. While households increased purchases of big-ticket items like automobiles, warmer weather reduced spending on utilities.
Economists polled by Reuters had forecast consumer spending, which accounts for more than two-thirds of U.S. economic activity, increasing 0.5 percent last month.
When adjusted for inflation, consumer spending rose 0.3 percent in March after being flat in the prior month.
The data was included in Wednesday's first-quarter gross domestic product snapshot, which showed the economy growing at only a 0.2 percent annual pace after a 2.2 percent rate in the fourth quarter.
The economy slowed to a crawl as it struggled with severe winter weather, a now-settled labor dispute at normally busy West Coast ports, a strong dollar and lower energy prices, which have cut into domestic oil production.
The Federal Reserve on Wednesday acknowledged the first quarter's sharp growth moderation, but dismissed it as partly the result of transitory factors.
Spending last month picked up despite personal income being flat. While savings slipped, they remained at lofty levels, which should fuel future consumer spending.
Inflation pressures remained benign. A price index for consumer spending increased 0.2 percent after a similar gain in February. In the 12 months through March, the personal consumption expenditures (PCE) price index rose 0.3 percent.
Excluding food and energy, prices rose 0.1 percent for a third straight month. The so-called core PCE price index increased 1.3 percent in the 12 months through March. (Reporting by Lucia Mutikani; Editing by Paul Simao)