Manufacturing Renaissance? Exports, Reshoring Could Bring 5M Jobs to U.S.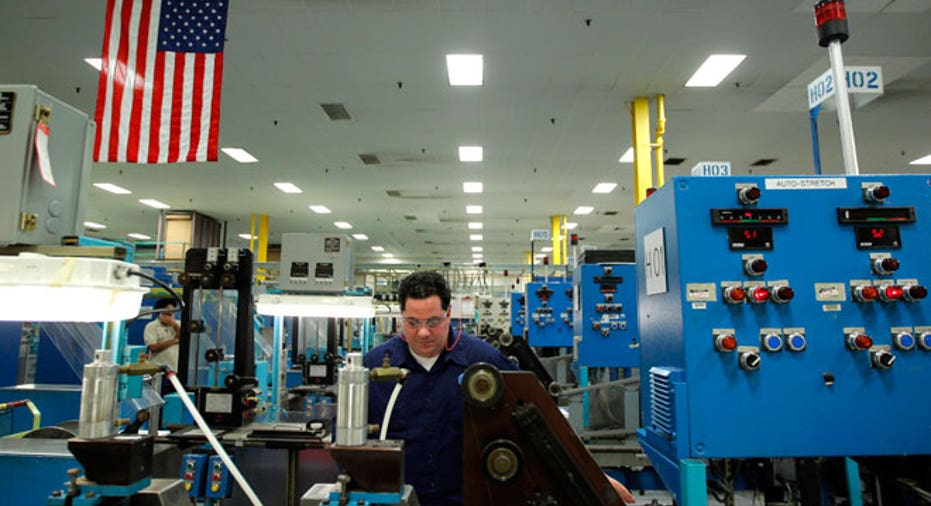 An expected surge in exports could help create up to five million U.S. jobs by 2020, according to a report released Friday by the Boston Consulting Group.
U.S.-born exports are expected to surge, with domestic manufacturers standing to capture 2% to 7% of Western European and Japanese exports due to lower labor and energy costs, which would translate to as much as $90 billion in additional U.S. exports, BCG research finds.
The uptick is production combined with the jobs needed for reshoring could add up to 2.5 million to 5 million jobs by the end of the decade as manufacturers shift production back to the U.S., according to the study.
"The U.S. is poised for a manufacturing renaissance."
That's up from BCG's forecast last year, when it predicted the U.S. would add just 2 to 3 million jobs, as major companies have started revealing intentions to shift some jobs to the U.S. over the next few quarters.
"Over the coming years, as European and Japanese companies decide where to locate new capacity, we can expect many more announcements like these," said Michael Zinser, coauthor of the BCG report who leads the firm's manufacturing work in the Americas.
While the return of jobs to U.S. shores, also referred to as insourcing and onshoring, is still a relatively new phenomenon, several large manufacturers have recently announced plans to expand or move production to the country.
Toyota (NYSE:TM), for example, announced that it will export Camry sedans made in Kentucky and Sienna minivans made in Indiana to South Korea, while its Japanese auto rivals Honda (NYSE:HMC) and Nissan plan to increase production in the U.S. While U.S. automakers continue to expand to the high-growth markets in Asia, General Motors (NYSE:GM) has vowed to invest $2 billion in U.S. factories by 2014.
Siemens (NYSE:SI) is building gas turbines in North Carolina to ship to Saudi Arabia for construction of a 4-gigawatt power plant, while Rolls-Royce recently opened a new aircraft engine parts manufacturing facility in Virginia, citing among other things lower labor costs.
The reshoring moves come as average manufacturing costs continue to fall in the U.S. BCG estimates that they will be 8% lower than in the U.K. in 2015, 15% lower than in both Germany and France, 21% lower than in Japan and 22% lower than in Italy.
China will still be about 7% cheaper than the U.S. but that doesn't include the high cost to ship bulk items around the world.
A decline in labor costs are expected to help give the U.S. a competitive advantage in manufacturing compared with some of its developed peers, where they will be paying workers anywhere from 20% to 45% more, BCG estimates.
Lower energy and gas costs, led by the recovery of deposits in the oil-rich Bakken and Marcellus Shales, are also expected to help.
"The signs pointing to continued export growth offer further evidence that the U.S. is poised for a manufacturing renaissance between 2015 and 2020," said Harold Sirkin, a senior partner at BCG who coauthored the research.