Manchin calls federal court's decision blocking West Virginia pipeline 'infuriating'
West Virginia Sen. Joe Manchin slams Fourth Circuit panel's ruling that blocked construction of Mountain Valley Pipeline project opposed by environmental groups
Sen. Joe Manchin, D-W.Va., lashed out at a federal appeals court Tuesday after the court delayed construction of a natural gas pipeline opposed by environmental groups. 
"It is infuriating to see the same 4th Circuit Court panel deal yet another setback for the Mountain Valley Pipeline project and once again side with activists who seem hell-bent on killing any fossil energy that will make our country energy independent and secure," Manchin said in a statement. 
On Monday, a panel of the U.S. Court of Appeals for the Fourth Circuit vacated a decision by West Virginia's Department of Environmental Protection (DEP) to approve the Mountain Valley Pipeline (MVP) project. In a unanimous ruling, the court determined that the state agency's decision certification of the pipeline did not comport with federal law, including the Clean Water Act.
In a 34-page opinion, the three-judge panel held that the department's decision was "arbitrary and capricious" because it failed to consider how Mountain Valley Pipeline, LLC's history of violating state water regulations. The panel also said the department was wrong to waive an antidegradation review required by federal and state law. 
GAS PRICES WILL SURGE IN COMING WEEKS AFTER OPEC CUTS PRODUCTION, ANALYSTS SAY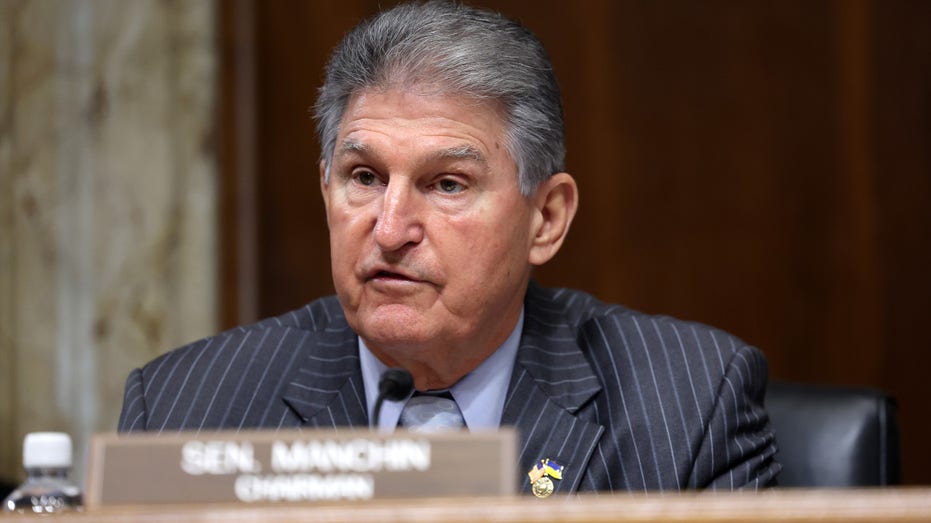 The same court last week approved permits for the $6.2 billion pipeline in Virginia, finding that state regulators conducted a thorough review of its environmental impact, Reuters reported. West Virginia regulators, however, did not meet the standards of the law, the court said.
The 303-mile Mountain Valley Pipeline would run south through the center of West Virginia and connect in southern Virginia to the more than 10,000-mile Transco pipeline system. 
In 2019, MVP agreed to pay a $2.15 million civil penalty to Virginia after the state sued for "violations of the commonwealth's environmental laws and regulations at sites in Craig, Franklin, Giles, Montgomery, and Roanoke Counties." 
The court said DEP should have considered more carefully MVP's history of alleged environmental violations before greenlighting the project. 
YELLEN SAYS OPEC+ PRODUCTION CUT 'REGRETTABLE' AND 'NOT POSITIVE' FOR GLOBAL GROWTH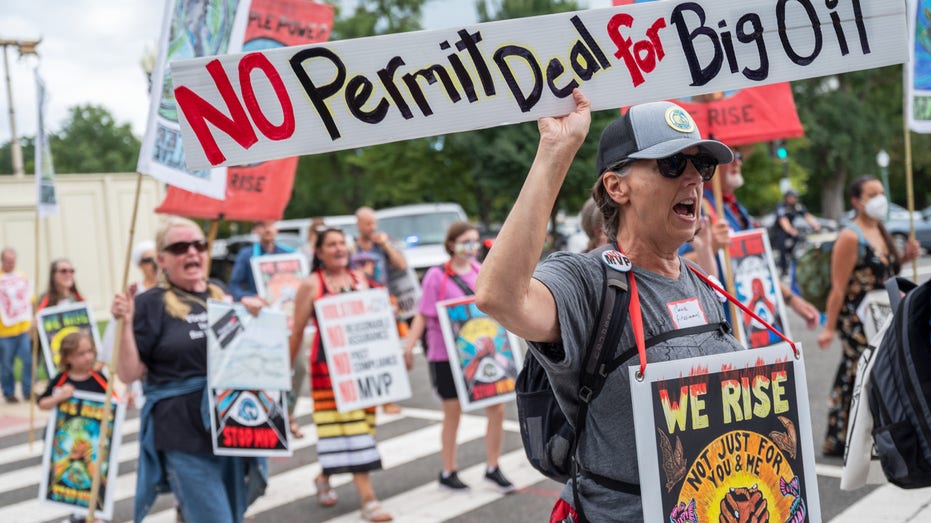 "Without substantive assurance that MVP will comply with those policies, the Department's sanguine outlook is troubling — especially given MVP's prior violations," the court ruled. 
Manchin blasted the court's decision, accusing the judges of siding with left-wing environmental activists.
"This pipeline is more than 90% constructed with 283 miles already laid, and once through the red tape can bring an additional 2 billion cubic feet per day of natural gas onto the market within months. This project has been through three rounds of water quality permitting but activist groups continue to litigate the last 20 miles, standing in the way of restoring land to its natural beauty, getting more product to market to bolster our energy security and bring down prices, and allowing West Virginians to benefit from the natural resources they own," Manchin said.
"As OPEC and Putin continue to manipulate energy to suit their agendas, the United States must step up to the plate to get more of our abundant natural resources — which are among the cleanest produced in the world — to market, both for our own energy security and that of our friends and allies around the world."
MANCHIN HITS BIDEN FOR MISSING DEADLINE TO TURN IN BUDGET, BLASTS 'PARTY POLITICS AND OUT OF CONTROL SPENDING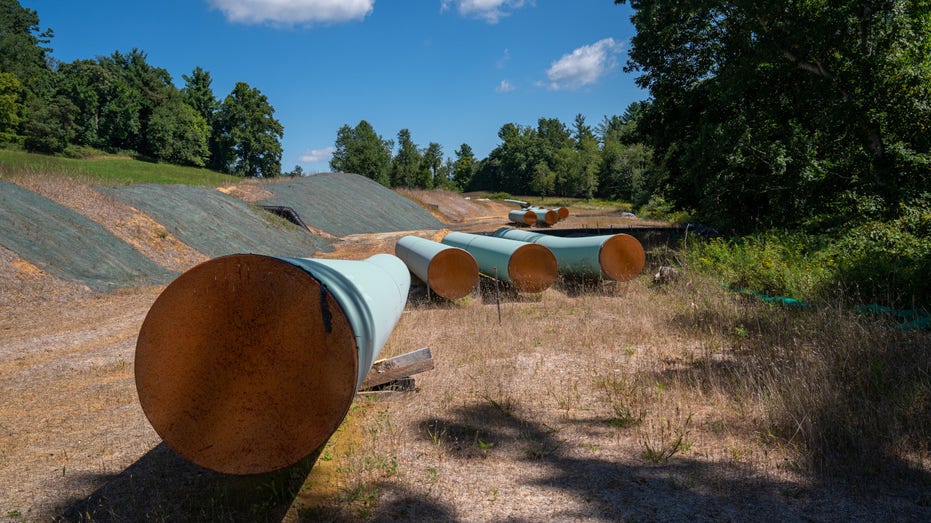 Manchin has supported the pipeline project for years and has called on Congress to streamline the approval process for energy projects. 
Last year, Manchin made a deal with Senate Majority Leader Chuck Schumer, D-N.Y., to vote for the Inflation Reduction Act in exchange for Schumer bringing energy permitting reform for a Senate vote. 
But Republicans angry at Manchin for backing the social spending and taxation bill, and progressives who don't want to make energy projects easier, joined forces against the bill. They had enough votes to prevent the funding bill from getting over the 60-vote filibuster threshold as long as Manchin's proposal was there. 
GET FOX BUSINESS ON THE GO BY CLICKING HERE
Republicans said it was Manchin's own fault that his bill was killed because he made a "sweetheart deal" with Schumer. 
Fox News' Tyler Olson and The Associated Press contributed to this report.